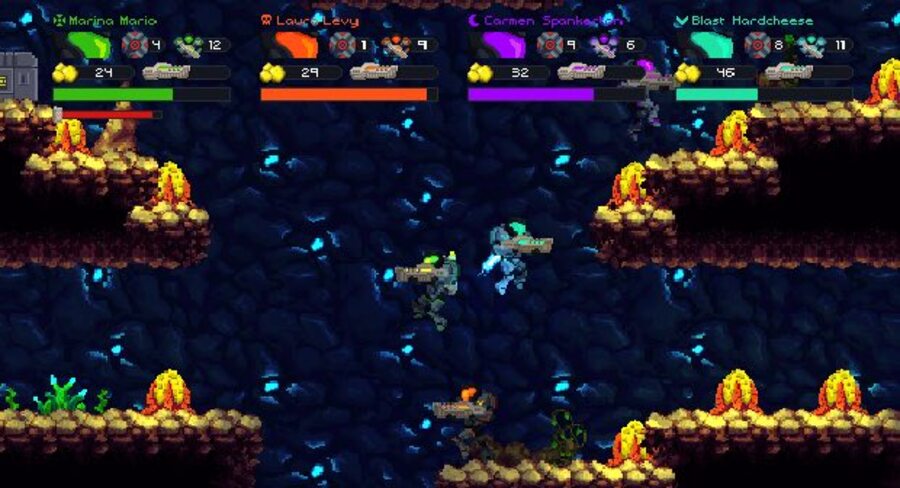 Graphite Lab and Black Lantern Studios showed off the Wii U version of Hive Jump at the recent [email protected] event in Seattle, as well as confirming that the game will boast amiibo support when it launches next year.
Kickstarted to the tune of $58,675, this four-player run 'n' gun blaster involves taking down hordes of aliens while avoiding traps and picking up gear. The deveopers have confirmed that the Wii U GamePad will be put to good use in the game, and will reveal more details closer to that "early 2016" release window.
Have you tried the game on PC already? Let us know what you think by posting a comment.