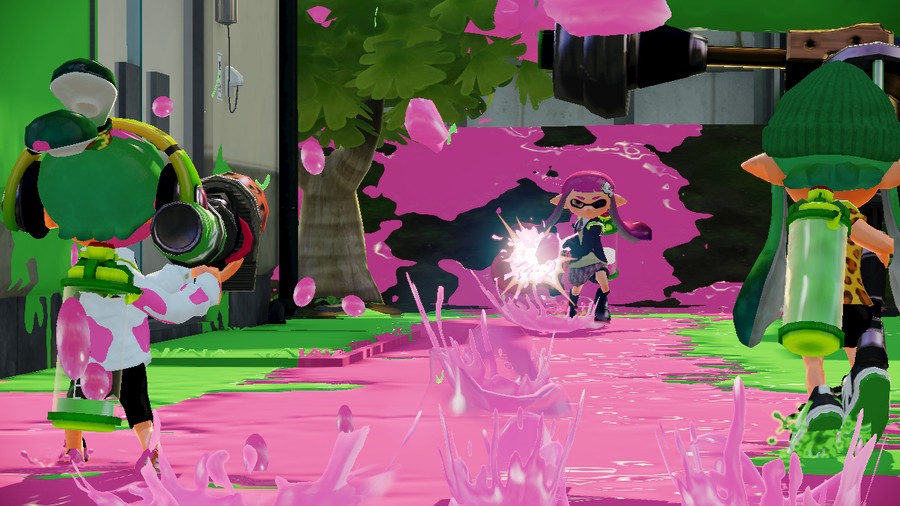 Splatoon is a weekly - even daily - treat for plenty of Wii U owners, and with its glut of items, weapons and maps there's plenty on offer. It turns out there's also a neat resource for viewing online rankings alongside others on your Friend List, statistics on weapon usage and gear, and even the next few cycles of available maps in Regular and Ranked battles.
The only hitch is that it's only available in Japanese right now, but Siliconera posted a neat guide over the weekend to help us all use it. The first step is to log in with your Nintendo Network ID on this web page; below is an image and breakdown, via Siliconera, that explains the information that's available to you.
---
Friend List: this feature lets you check out your friends and also schedule play dates with those on your friend list. Since it's in Japanese, it might be easier to use other means to gather your buddies to get your inking on.
Ranking: we get to see your average score of the week for Regular Battle and Ranked Battle. The score resets every Sunday at 00:00 JPT, and it is calculated by wins X win % X 10. You can also click on your friends' Mii to check out more information on them as well.
Equipment: In addition to being able to see your gear, last weapon used, rank, and ranking, there's an interesting part that shows all the points you've accumulated with each weapon used thus far.
Stage Information: this is another useful feature that lets you see the schedule of upcoming maps. While it is in Japanese, it provides the main images for each map for both Regular and Ranked matches. For reference, "ガチヤグラ" is Japanese for "Tower Control" and "ガチエリア" is for "Splat Zones," which you can see indicated under ルール "Rule" for each Ranked Battle section.
---
It all works a charm, and is a neat resource for all you Splatoon addicts.
Thanks to all that sent this in.
[source siliconera.com, via splatoon.nintendo.net]