There's plenty of excitement around the 4th December arrival of Xenoblade Chronicles X, though fans in North America have been wondering if they'd get the same treatment as European gamers. EU Wii U owners, for example, have a handsome special edition on the way, and the onus has been on Nintendo of America to offer something equally attractive.
It seems to have succeeded, too. Arriving alongside the standard edition but with a recommended price of $89.99, North America will receive a unique special edition. Details are below.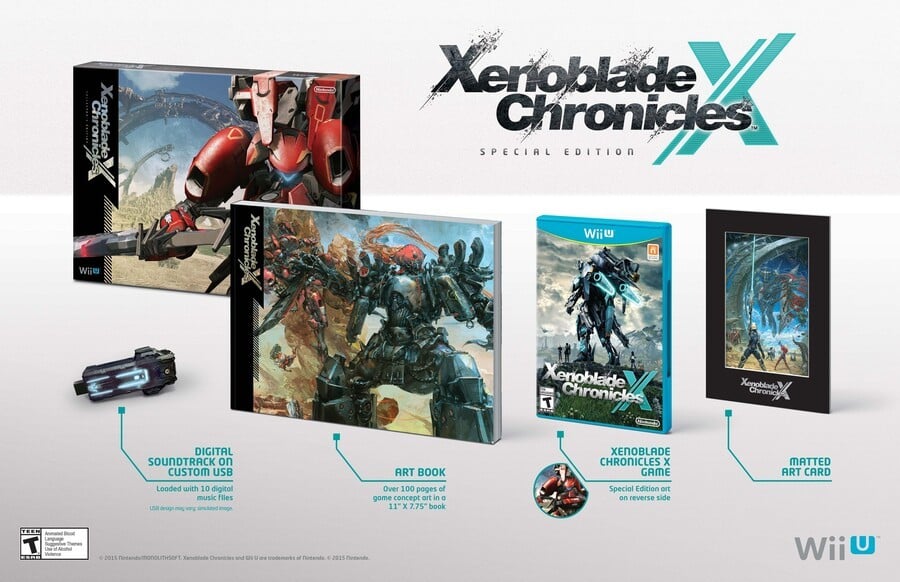 Includes:
The Xenoblade Chronicles X game
A gorgeous book of concept art with more than 100 pages, featuring select art for the very first time
A unique USB drive modeled after the game's "Lifehold Unit," pre-loaded with a selection of 10 music tracks from the game's memorable soundtrack
A limited-edition matted 5x7 art card of a painting done for the game by illustrator Takashi Kojo
---
It should be up for pre-order now from some retailers, so it may be wise to move fast.
Are any of you tempted by this?