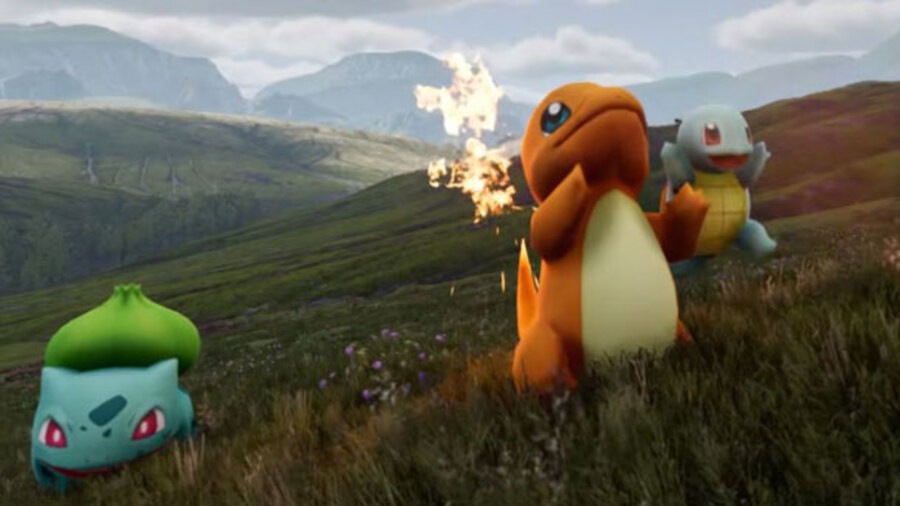 It wasn't long ago we were teased with a video of Nintendo's iconic Italian plumber in action on Epic Games' Unreal Engine 4. Showing Mario across a range of high-res environments, it was a stunning display that perhaps envisioned what a future Mario title would be like from a visual standpoint.
Following in the footsteps of the 'Mario is Unreal' video, footage has now emerged of the three original starter pocket monsters from Pokémon Red & Blue in all their glory on the very same engine.
While it's not a perfect Pokémon recreation, it's certainly hard to ignore the stunning realism of the scenery and how it combines with Nintendo's timeless monsters – particularly the fire starter, Charmander, which acts as the main focus. It also makes you wonder if we'll ever get that open-world MMORPG Pokémon we've been waiting our whole lives for.
Take a look at the four minute video below and let us know in the comments if you think the Kyoto-based company will take Pokémon's visuals to the next level in the near future.
[source gameinformer.com]