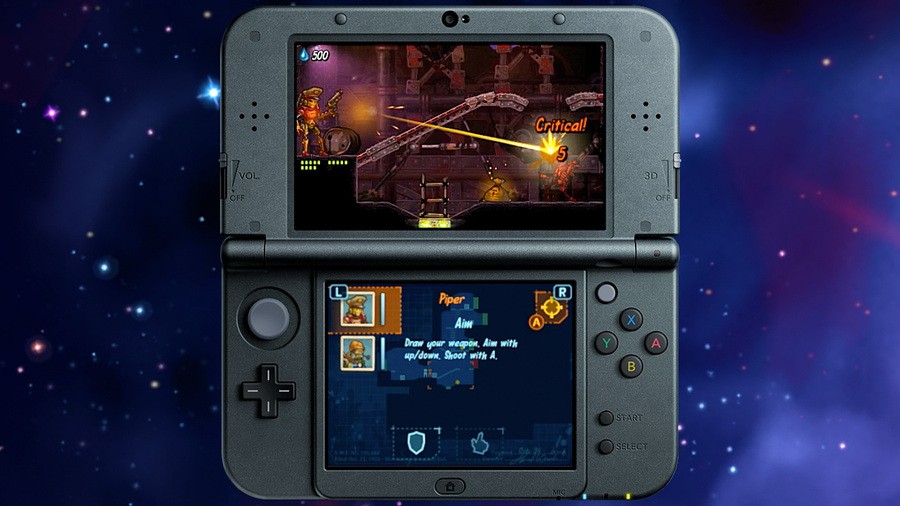 SteamWorld Heist is one of the biggest titles coming to the 3DS eShop this year, and in fact was duking it out as joint leader Mighty No. 9 in a recent poll we ran. As announced during E3 it's coming to the portable first this Fall, too, so attention is shifting from the HD iteration (which will also come to Wii U) towards the handheld version.
After a summer holiday Image & Form has restarted its regular video series, and this latest entry talks about the company's plans for Gamescom - the massive upcoming event in Cologne, Germany - and confirms that Heist will be playable on the 3DS at Nintendo's booth. There's also a little talk around the release date - it's still coming in 'Fall', but it won't be August. Finally, there's a good few minutes of gameplay footage.
Check it out below - are you excited about this game?
Don't forget to check out our E3 interview with Image & Form on why SteamWorld Heist is coming to 3DS first.
[source youtube.com]