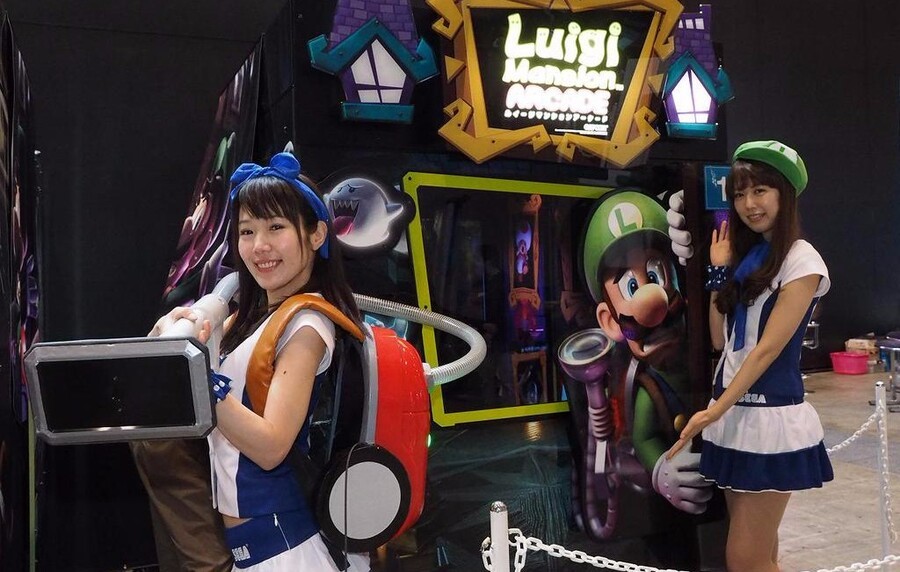 Luigi Mansion Arcade is one of Nintendo's more unusual ventures of late - it's an arcade shooter developed by Capcom based on the Luigi's Mansion game series.
It's recently been released in Japan and we're now seeing off-screen footage of the game in action. As previously confirmed, it's a first-person light-gun style title where players use the Poltergust 3000 to trap various ghosts throughout the titular mansion.
Hopefully we'll see this title make its way to western amusement arcades sooner rather than later, and there's no reason why this couldn't be ported to the Wii U in some form - the Wii Remote would make the perfect substitute for the massive Poltergust replica on the coin-op cabinet.
Would you be interested in a domestic conversion? Let us know by posting a comment below.