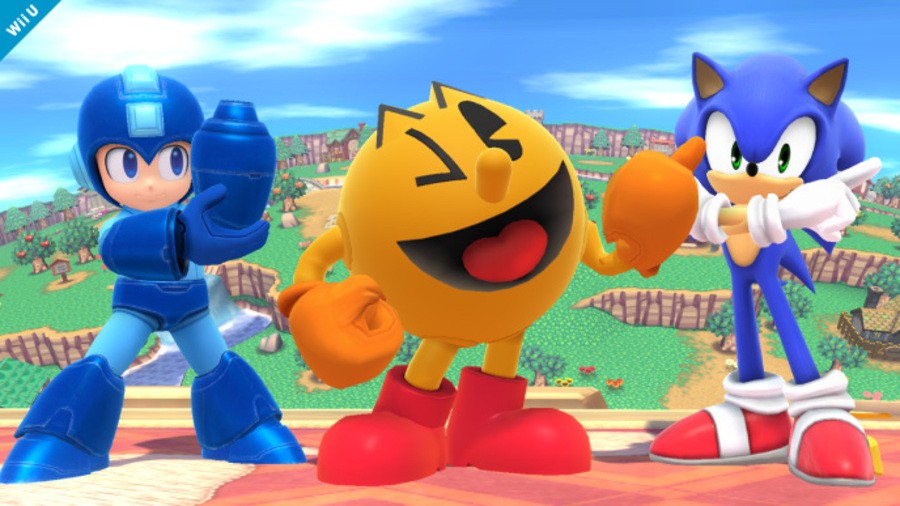 Super Smash Bros. for Wii U has been patched to version 1.0.9. Hooray! Does it fix the deadly Pac-Man glitch? No! So, what does it do?
At the moment, no-one seems sure - the official changelog says the following:
Adjustments have been made for a more pleasant gaming experience.
We headed on over to Smashboards hoping for enlightenment but, sadly, that community is baffled too. It's been established that no characters have been tweaked, and code-diggers have found the only change under the hood is a file called 'cross_f.rpx'. Nobody's sure what that is, which means Masahiro Sakurai and his team seem to have learnt from the mistakes of Ryu code being leaked about two months before the character's reveal.
The best bet from some is that the update tweaks infrastructure to clear the path for YouTube replay uploads and online Tourneys in a future update.
If you spot any changes to Smash Bros. on Wii U (the 3DS version hasn't been updated) then let us know.