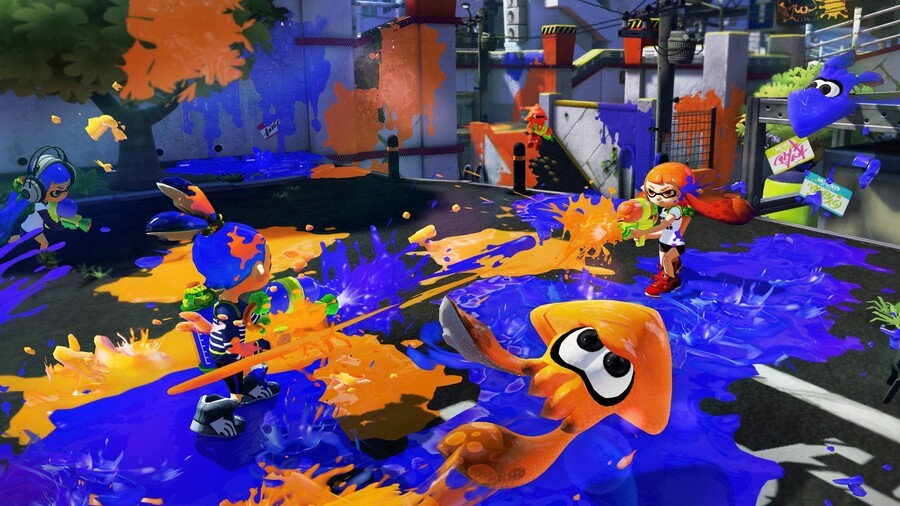 Splatoon co-director Tsubasa Sakaguchi has revealed to Eurogamer that he and the rest of the team were surprised at how quickly players reached the game's level cap.
As you'll be aware if you've already played Nintendo's excellent online shooter, Splatoon features an experience point system which allows players to progress through various skill levels, with level 20 being the current maximum.
Some players hit that ceiling quite soon after launch, causing some degree of concern within the development team:
When we were designing Splatoon, reaching level 20 was going to take quite a lot of time. Learning the game mechanics with the gyro sensor - we thought that would take a lot of time. In that sense we're surprised that people have reached the level cap in such a short time. We're actually really worried about those people - worried that they're still sleeping and eating!
Naturally, Eurogamer asked if the level cap would be raised at any point to provide additional challenge to players, and Sakaguchi hinted that a forthcoming announcement may be on the way:
We recognise that a lot of people have reached level 20, and that there's not much left to do in the game. There's not much I can announce today, but I hope you can look forward to some future announcements.
August will bring another key update which allows for matchmaking and team creation, but Sakaguchi says that Nintendo isn't currently planning to go down the route of offering paid DLC to expand the game's appeal:
At the moment, we're not planning any paid download content. Beyond August, there'll be new stages and new weapons slowly being released.
Finally, Sakaguchi revealed that although Splatoon is a very new franchise in Nintendo's library, he wants it to have a long and fruitful life:
We're extremely happy about the response we received from everyone, but we feel it's just the start. Splatoon, our main goal, is for the people who are currently playing, when they become adults, to pass it on to their children.
[source eurogamer.net]