Super Mario Maker pre-orders have been available in the UK for a short while, but the Nintendo Official UK Store has taken its time, sauntering in fashionably late. It is fashionable though, as its pre-orders come with a neat yellow t-shirt, below.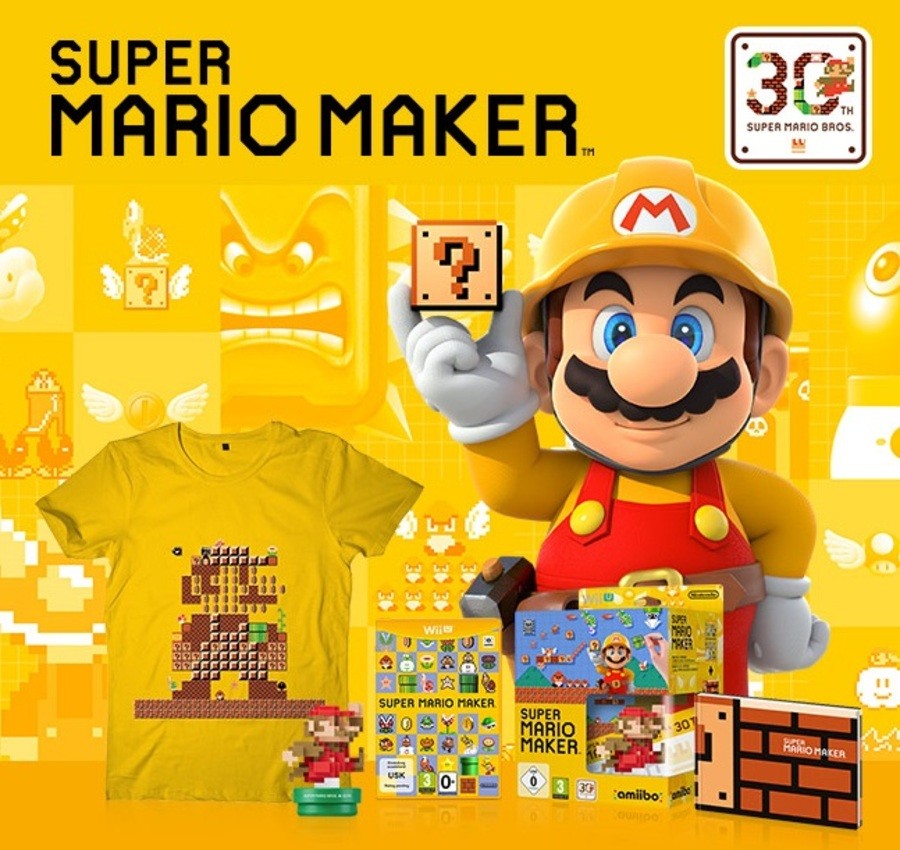 In terms of price, the t-shirt is a free extra, with the standard game pack (with the booklet) costing £39.99 and the special edition with the Mario Classic Colour amiibo costing £49.99. That's the same as GAME, while Amazon UK is charging £44.99 (at the time of writing) for the standard edition without the amiibo.
The same store page (linked below) also has a deal to get Mario-themed freebies when buying select older Mario games.
Are any of you in the UK tempted to go for this T-Shirt bonus pre-order?
[source store.nintendo.co.uk]