While much of his time at E3 was spent attending events, previewing games and working alongside Morgan Sleeper to produce LA-based content on Nintendo Life, Alan Lopez also took the opportunity to work on a charitable side project.
With Charles Martinet on hand to promote Super Mario Maker, Alan was able to get the voice of Mario to sign two amiibo - a Super Smash Bros. Mario and a prized Gold Mario. Both are now up for auction to support the Child's Play charity, which aims to bring games and happiness to hospitals and other places in need of support.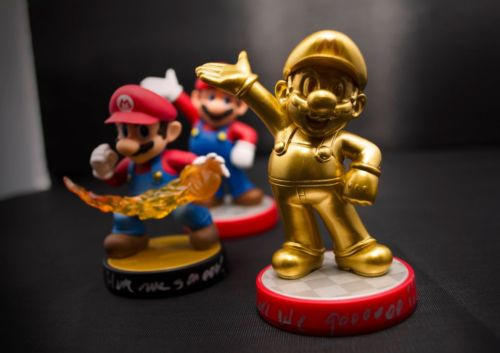 Alan's put both of these up on eBay, with all proceeds going to the charity. With four days remaining on bidding and international shipping available, you can see the Gold Mario listing here and the Smash Bros. Mario listing here.
If you fancy either of these items be sure to check out the auction pages - it's all for a good cause.