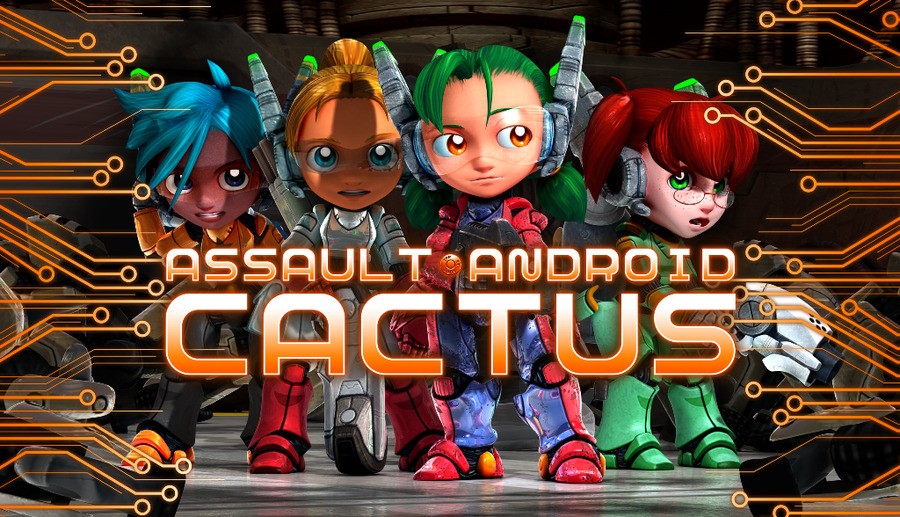 We're rather looking forward to Assault Android Cactus - the frantic bullet-hell shoot'em up is due this Summer on PS4 and 'later' on Wii U; it's been a long time coming. The Early Access PC build has been progressing nicely, so its arrival on Wii U is certainly something to look forward to.
The latest information and footage of the title brings some more goodies, however. Witch Beam has unveiled Super Charged Mega Weapons, which will be an unlockable option to take the place of each character's secondary weapons. The secondary weapons naturally need recharging time and typically give a different attacking focus for each character, but these Mega weapons will be powered up versions of each character's primary weapon, which should shake up some strategies.
Beyond that, other bonuses will include the following, as detailed in a press release.
Other ex options include a first-person camera, music and visual filters, HUD removal, adding A.I. partners so a single-player can experience four-player local cooperative gameplay and an option to increase the number of adversaries in single player to the same amount of enemies appearing in local co-op.
Those bonuses are all neat, but the option of using AI to boost player numbers up to four is particularly welcome.
Check out a trailer showing off these features below. Is this on your radar for the Wii U eShop?