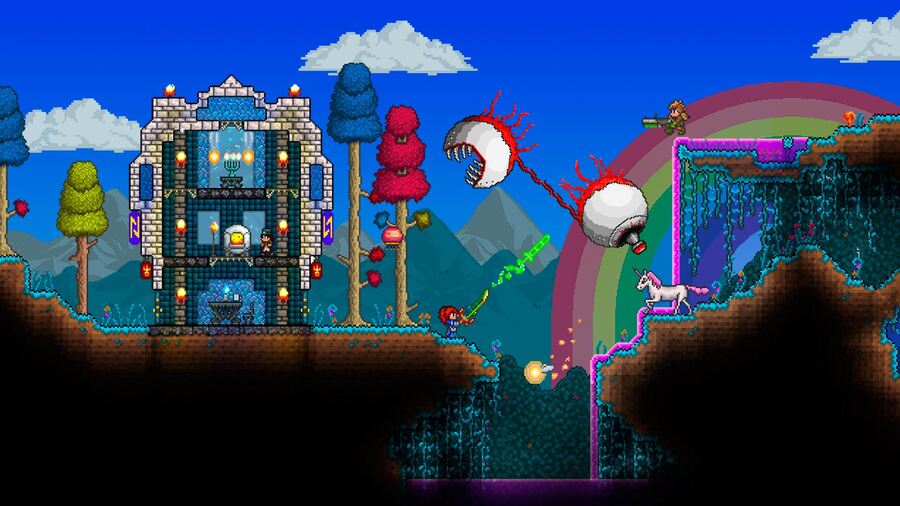 Through the course of retail listings and Australian ratings, it's no secret that Terraria appears to be heading for Nintendo hardware. Though early rumours pointed to it coming to both Wii U and 3DS, a fresh ESRB listing for North America has it down only for Wii U, with the record in question also pointing to a retail release on Vita (it's already had a PSN release on the portable).
Terraria remains a solid performer in the physical retail charts, for example holding a top 40 spot in the UK for a number of weeks. The quirky 2D adventure title has a sandbox exploration nature, with level manipulation, building and crafting that has drawn comparisons to Minecraft. For those that love creative titles where strange things can happen, this certainly delivers.
With multiple ratings now in, it does look like we're just waiting for 505 Games - which is the publisher of the retail versions - to make an announcement. Are you interested in playing this on Wii U?
[source esrb.org, via gonintendo.com]