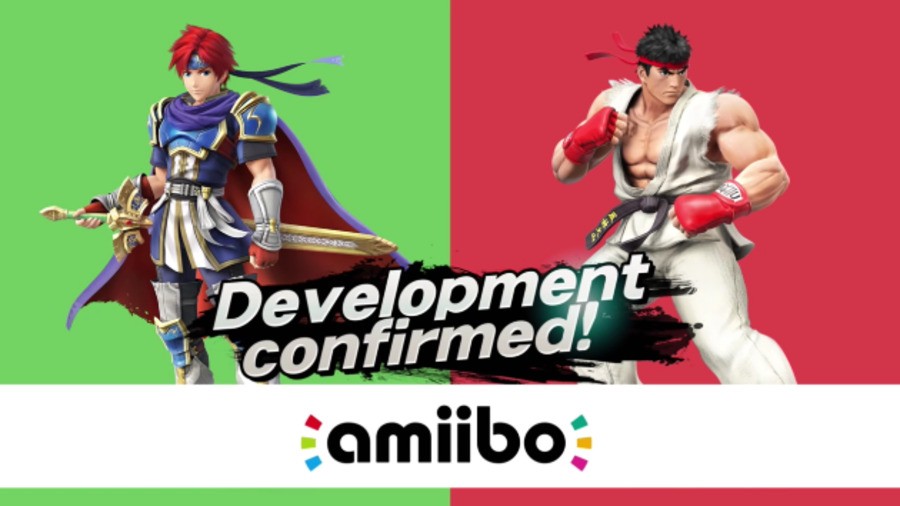 After much speculation, Nintendo's pre-E3 Super Smash Bros. video presentation today revealed Mii Fighters will be receiving their very own amiibo line. When used in the game, the Mii Brawler, Swordfighter and Gunner amiibo characters can be configured with custom faces and players' collected accessories and costumes.
In addition to this announcement, Masahiro Sakurai detailed the next round of characters in the roster who will be available in amiibo form from September onward. These include Nintendo icon R.O.B - with two variations (a Western edition and a Famicom themed figure for Japan), the classic dog and duck duo from Duck Hunt and Mr Game & Watch, who will come with changeable poses.
Falco from the Star Fox series is also scheduled to arrive this holiday season, with Nintendo noting that every single playable character in Super Smash Bros. will eventually have a corresponding amiibo figure. That includes the DLC characters Mewtwo, Lucas from the EarthBound series, Roy from Fire Emblem and the one and only Street Fighter legend, Ryu.
Let us know in the comments what newly announced amiibo you're most looking forward to picking up on release.