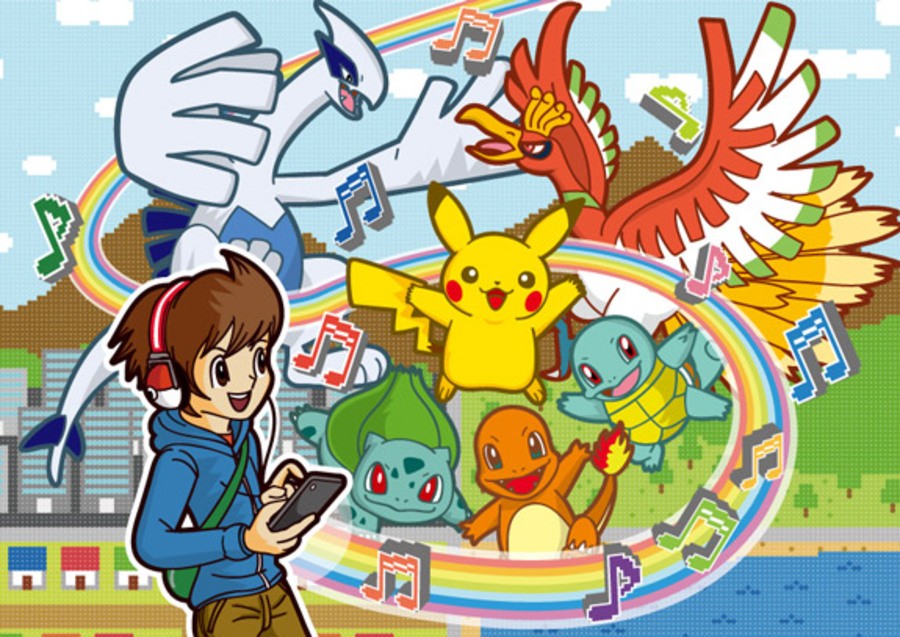 While we await Nintendo's first formal foray into smart device gaming this year, it's worth remembering that the Nintendo-owned but independently operating Pokémon Company has been doing a roaring trade in apps of various kinds for multiple years. It's now released another app on Google Play, though it's not without its critics among fans.
Pokémon Jukebox arrived in Japan earlier this year but has now also rolled out in the West. It's a free download and offers three free tracks per day, with the selection rotating every 24 hours. Below is some blurb from the official website on what this music app offers.
To add your own extra touch to the music you're listening to, you can play sound effects over the songs! Tap the buttons displayed on the screen to play preset sound effects along to the music. Pokémon Jukebox also comes with a loop feature, letting you loop songs as many times as you want. Put the music on an endless loop just as you would hear it in your Pokémon adventures.
In addition to the music available at no charge every day, you can also purchase music via Pokémon Jukebox's in-app Shop. You can look up the songs by title as well as by theme, such as battle songs, or by mood, such as exciting or relaxing songs. And you can purchase any of the currently streaming songs if you want to listen to them in the future whenever you want. You'll also be able to purchase medleys that let you listen to songs mixed together in one long collection.

You can also use the tagging feature to add original tags to your collection of Pokémon music.
There are, it must be said, a number of negative reviews on the Google Play product page. Some are struggling to run the app - though they've side-loaded their phones - but a number are also complaining about pricing, with single tracks costing $0.99 in the US. It should be said that full soundtrack albums for the Pokémon series can be bought on iTunes, arguably offering far better value. Other reviews are perfectly happy with the free app, though, praising it for providing a nostalgia kick and those three different freebie tracks every day.
Are you tempted to download this onto your Android gadget of choice?
[source pokemon.com]