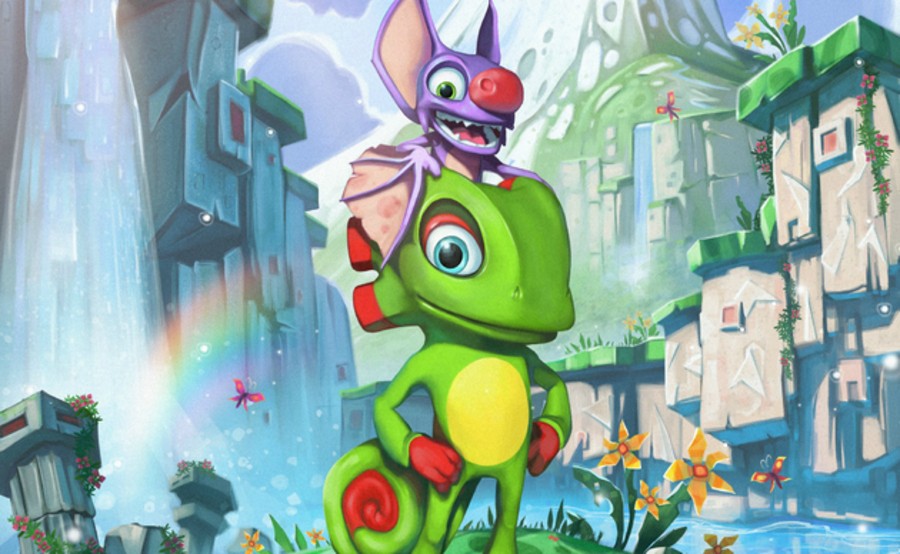 Yooka-Laylee is proof that combining industry veterans of an iconic development studio with a genre that brings to mind the late '90s is a tonic for success. From that laboured bit of wordplay we segway to Playtonic Games, which has quickly turned from a start-up of excellent developers into a significant Kickstarter success story.
Having cleared all of its stretch goals within 24 hours, the studio has been busy adding new goals to keep backers interested - we've already had an N64 'Shader Mode' cleared over the weekend, in addition to a developer commentary and walkthrough.
Another goal has now been added, crystallising the team's desire for its fantastic soundtrack - composed by the likes of David Wise and Grant Kirkhope - to be fully orchestrated, pegging that at £1.5 million. At the time of writing the campaign is already beyond £1.35 million with 42 days remaining, so it'll be interesting to see just how high it goes.
Finally, apparently all of our puns on Playtonic Games' previous employers are rather annoying. We do apologise, but please understand, this is a somewhat rare scenario.
For more dodgy Rare wordplay, don't forget to check out our first impressions of Yooka-Laylee and our behind the scenes interview with Playtonic Games.