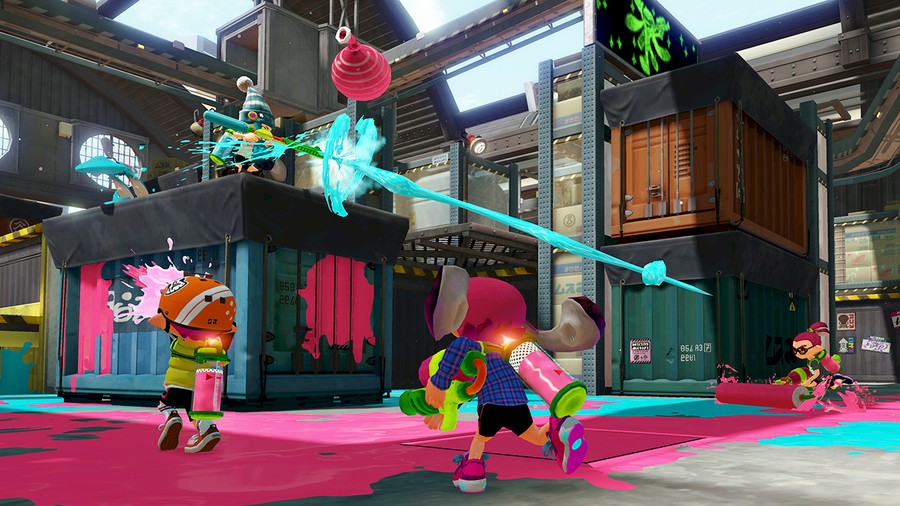 If you're unaware of the Splatoon Global Testfire Demo then you've clearly not been reading Nintendo Life. We're well aware that it's the dominant story right now, but that's probably because it's such darn fun.
There's just one round of online play left, and that's at noon Pacific / 3pm Eastern / 8pm UK and 9pm CET today. That'll be another hour of online mayhem before it goes offline ahead of the game's release at the end of May.
As always we'll have a live blog on the go to share the experience through some online chat, but we've also got you covered if you need a summary of what it offers. Our video man Alex made a guide for you in the most recent session, showing off all four weapon sets and both stages.
As a bonus in this article we have an awesome new TV trailer for the game from Japan. If you want to see a real-life Japanese city splattered in ink, then this should do it for you.
If you have a Wii U we hope to see you in Splatoon later today!