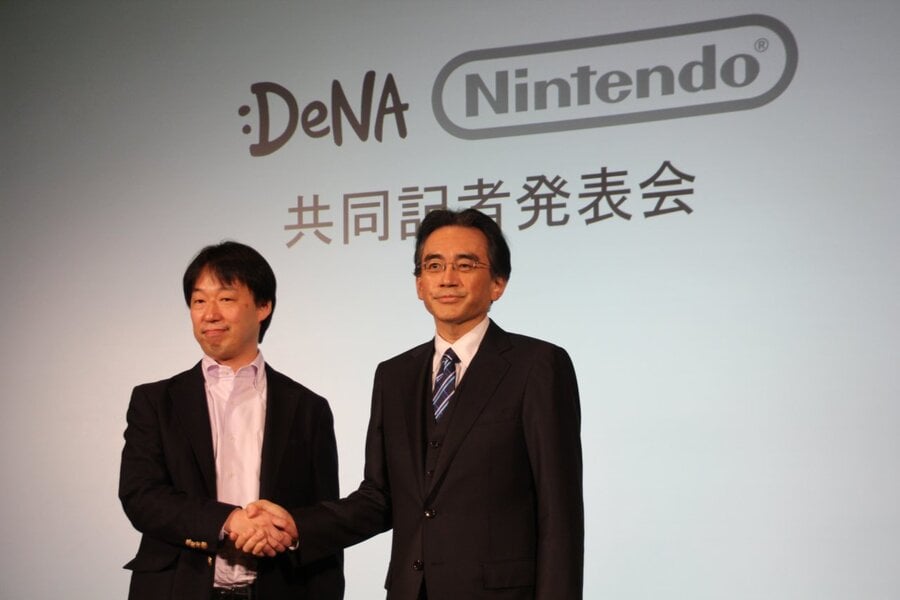 Whether by design or simply coincidence, Nintendo managed to bury its financial results behind a Splatoon Direct, though for the first time in a few years the reports were actually positive. Nintendo made a larger than expected profit despite missing some sales targets, and expects improved revenues and profits in the year to come.
Sales targets for the Wii U and 3DS may be rather modest, but it seems that investors were relatively pleased by what they saw. Though Nintendo only plans to release around five smart device games before 31st March 2017, the first of those will arrive in 2015.
Nintendo share prices enjoyed a bump over the past 24 hours following those financial results, closing today on 21,155 yen, a healthy increase of over 7%. That was the biggest surge in the last seven weeks, after the share value dramatically increased upon the announcement in March of the smart device partnership with DeNA.
Satoru Iwata is reported to have stated, meanwhile, that previously announced plans to create a new console for developing markets - such as China - are being put back, with the company instead prioritising bringing its smart device games to these territories. Yasuaki Kogure, chief investment officer at SBI Asset Management Co. in Tokyo, is one analyst that's supported that move.
Launching a new console in an emerging market and risking failure is not something investors would welcome now. Mobile not only offers an existing platform in developing counties, but also a low-cost way of testing the market.
Though Nintendo's sales goals - as mentioned above - are modest for Wii U and 3DS, investors have clearly been happy with those annual financial results. From Satoru Iwata's perspective, that's an important part of his job done.
[source bloomberg.com]