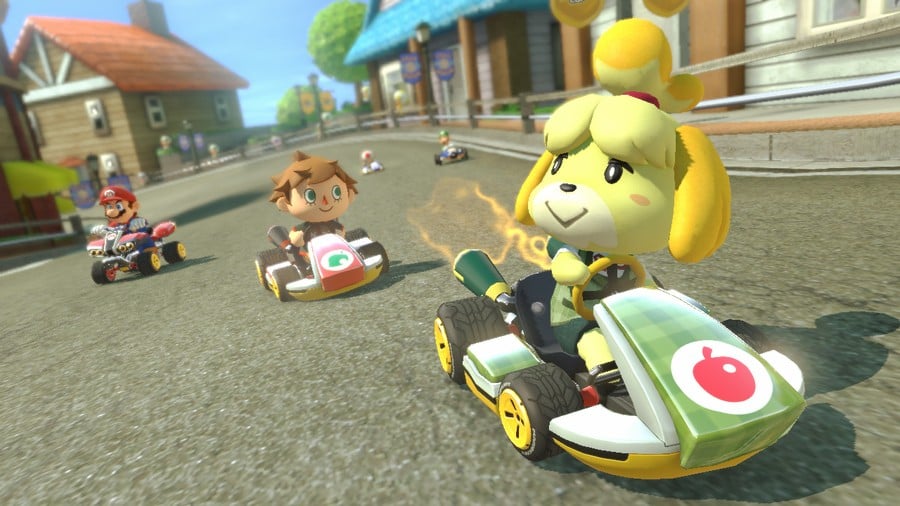 Nintendo has today unveiled its annual financial results, which brought higher than expected profits for the company. Various other snippets of information were included in the announcements, including a breakdown of sales numbers for the biggest games on Wii U and 3DS.
The most notable landmark on Wii U is that Mario Kart 8, the top-selling game on the system, has passed five million sales in its life to date. There are four million-selling Nintendo titles on Wii U that have been highlighted, as shown below, with Nintendo Land benefiting from hardware bundles. Lifetime sales are below:
On the 3DS the big success story last year was - unsurprisingly - Pokémon Omega Ruby and Alpha Sapphire, which had already hit 9.94 million sales as of 31st March. It joins a lengthy list of 3DS million-sellers from Nintendo, with the lifetime sales for some shown below.
These numbers include downloads, and buried within Nintendo's general financial report are figures that show the impressive increase in revenues from downloads. You can see the past two years below.
Download sales:
2013 / 2014 - 24 billion yen, which is around $201 million / £132 million / €177 million
2014 / 2015 - 31.3 billion yen, which is around $263 million / £172 million / €231 million
There are certainly some positives there, especially as Nintendo has continued its upward momentum in download sales.
Which numbers stand out for you? The impressive sales of Smash Bros. on 3DS, perhaps, or the decent success for Majora's Mask 3D? Let us know in the comments.
[source nintendo.co.jp]