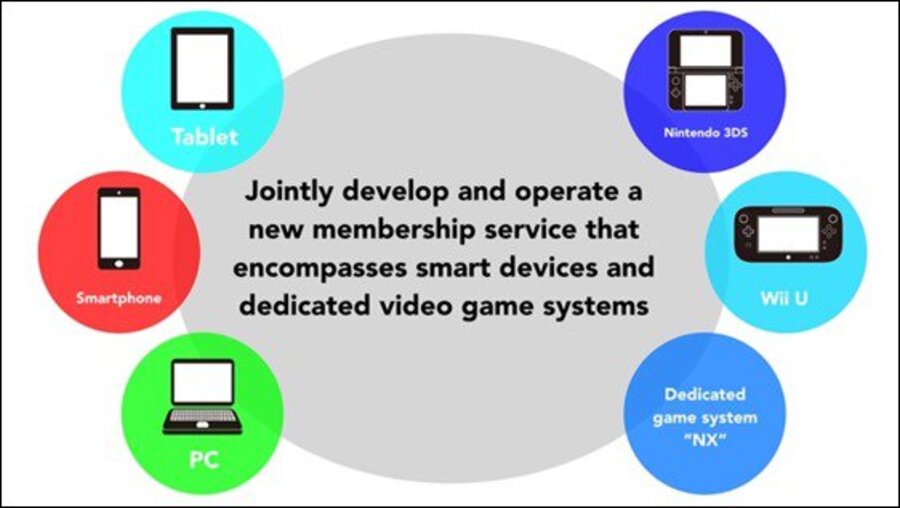 A point of contention for many years now has been Nintendo's rather deliberate approach to implementation of online services, but with the launch of the Nintendo Network and the eShop, Nintendo has made great strides in the past few years towards offering an increasingly more streamlined and modern online experience. In another big step forward, Nintendo recently confirmed the cancellation of its Club Nintendo loyalty program and announced that a newer program would be created to replace it. Concrete information on this mysterious replacement program is still scarce, but a few more details have just surfaced.
In Nintendo's recent financial results briefing, Iwata touched on Nintendo's recent partnership with DeNA and what that will mean going forward. Once again, he reinforced the point that the aim is to establish a "bridge between smart devices and dedicated game systems". Connectivity will exist between smart devices, PCs, and Nintendo platforms at one point, all under one account. As far as interesting new information goes, Iwata-san was quite keen to talk up the new "services" that this program will bring, as well as that it will track purchases and gameplay records.
Here's the relevant quote from the briefing, make of it what you will:
On the other hand, Nintendo continues to have strong passion and believes in the promising prospects for the future of our dedicated video game system business. We will deploy our game business on smart devices not because we think that the dedicated game system business will wane, but because doing so will encourage a greater number of people to associate with Nintendo IP, to become familiar with the charms of video games and, eventually, to explore more premium experiences on our dedicated game systems. To realize this, we need to create a bridge between the two platforms.

When we announced our business alliance with DeNA, we announced an "integrated membership service," with the mission of establishing a bridge between smart devices and dedicated game systems. The membership service will encompass multiple devices such as our existing Nintendo 3DS, Wii U, the dedicated game system NX, which is currently under development, smart devices and PCs.

While we will announce the details of this integrated membership service at a later date, I can share with you at a high level the idea is that the consumer can access multiple devices using one common ID. For us to be able to bridge the gap between smart devices and dedicated game systems, we will offer advantages to consumers who use one ID across multiple devices.
So far, the members input their Club Nintendo ID to use the services. With this new service, our members will be able to visit Nintendo's website and log in with one ID, and they will receive various services including the ones based on their past purchases and gameplay records as well as services that will be an improved version of the current loyalty program.

With this new membership, we are planning to deploy services that will make playing Nintendo games with their game pals more fun regardless of which platform they are accessing.
What do you think of this? What might Nintendo choose to include as "services" under this new program? As always, share your thoughts in the comments below.
[source nintendo.co.jp]