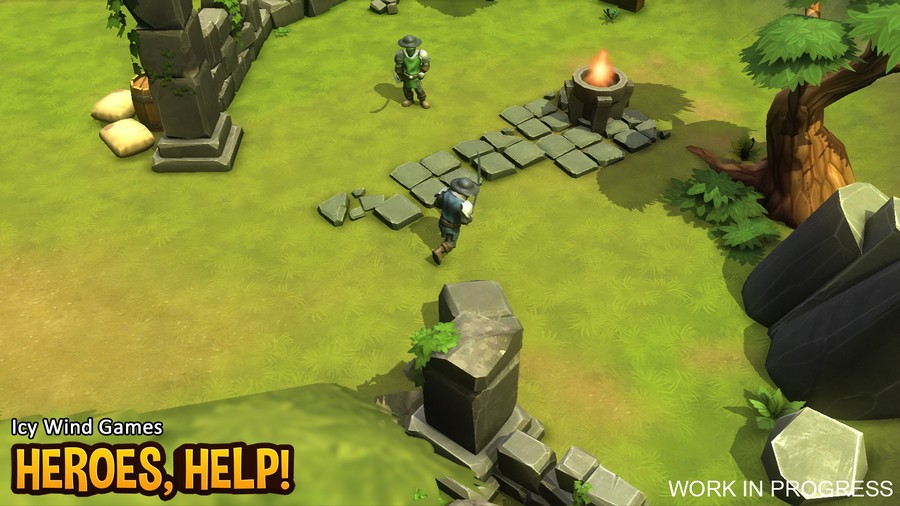 The new two-man Stockholm-based indie studio, Icy Wind Games, is set to release its upcoming action-adventure Wii U title – Heroes, Help! – in Q1 2016.
The top down title featuring 4-player local co-op involves travelling through a wide range of environments and fighting large amounts of enemies to save a captured princess.
Throughout the journey, players will be able to gather gold to purchase new weapons and equipment, discover secret areas and hidden treasures, and defeat bosses to gather clues about the location of the princess.
In addition to this, the title includes 10 plus levels, achievements and a wide range of control options.
Heroes, Help! is still in early stages of development so be sure to keep an eye out for more updates in the future. In the meantime, let us know in the comments if you like the sound of what this title has to offer.