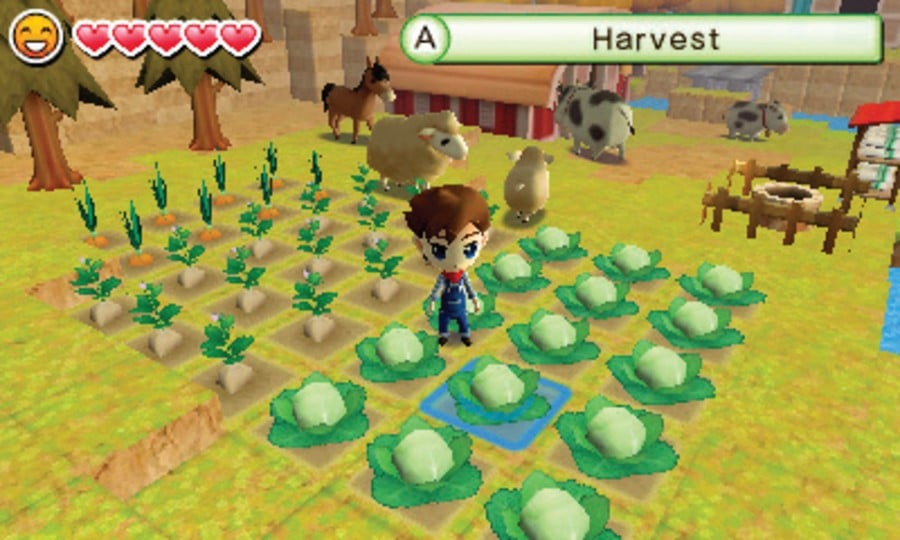 Following in the footsteps of last November's North American release, Nintendo has today announced, Harvest Moon: The Lost Valley, for 3DS will be released in Australia on 20th June.
Players take control of a boy or girl and shape the land to create their very own farm. At the same time, players must tend to live stock, fulfil requests of visiting townsfolk, befriend them and even get married. This is all part of a wider quest to restore the four seasons back to normal after one day exploring the mountains high above the Lost Valley when events take a turn for the worse:
While exploring the mountains high above the Lost Valley one day, you become caught in a sudden snowstorm and find shelter with the help of a faint voice. When the storm lifts you find and help a kindly Harvest Sprite buried under the snow, who tells you all of the seasons in the valley have vanished except for winter. To return all four seasons to the Lost Valley you'll need to farm the land with the help of the villagers, the Harvest Sprites, and even the Harvest Goddess.
We'll let you know as soon as a wider PAL release date is announced. For those of you in this region, let us know in the comments if you're excited you'll finally be able to get stuck into the farming life in the latest Harvest Moon title available on the 3DS and 3DS eShop.