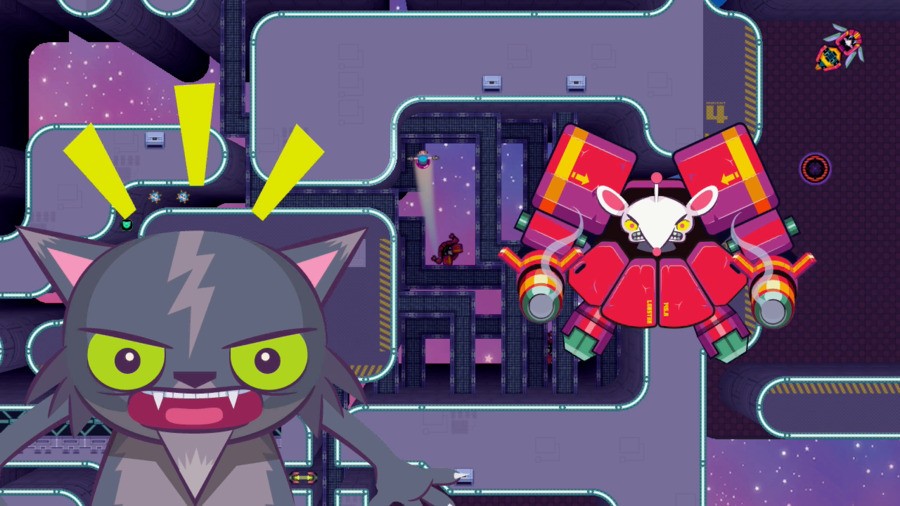 Dakko Dakko has confirmed that a free update will be flinging its way to Scram Kitty and his Buddy on Rails soon to mark the game's first birthday.
The update adds "a new play style, allowing players to freely aim one direction whilst riding in another using a 'twin-stick' control setup" and will begin rolling out today. The game launched in Wii U, but also came to PS4 and PS Vita later.
Here's Dakko Dakko founder Rhodri Broadbent had this to say:
We've enjoyed great success with Scram Kitty this past year, and we decided to celebrate by releasing this update for all players of our game. New players will find the added 'twin-stick' controls make the unique gameplay much more approachable, whilst experienced cat-catchers will enjoy even more intense and kinetic gun-battles, with greater evasive freedom and re-balanced weaponry.

We know we've built up a base of expert players who relish our game's challenge, so the original straight-shooting style controls remain in place, but I have no doubt that once the Scram Kitty masters get a taste of the added flourishes they can now pull off, they'll find the new setup to be irresistible.
Will this update make you return to the game? Or perhaps it will provide the incentive to buy it? Let us know by posting a comment.