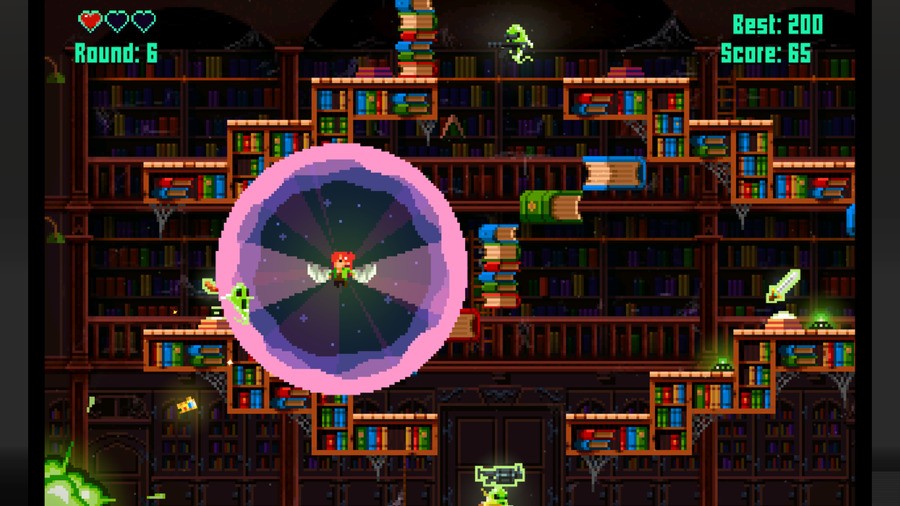 The good folks at UK-based Ripstone Publishing have teamed up with indie devs Golden Ruby Games to bring the paranormal platformer and spooky party game Extreme Exorcism to the Wii U eShop later this year.
Not for the faint hearted, Extreme Exorcism is an arena platformer where every move you make comes back to haunt you. Taking on the role of exorcist Mae Barrons you are called upon to rid a haunted house of its ghostly presence.
Mae's methods are a little extreme, but she's not dealing with your average poltergeists. She's armed with a lethal arsenal of over 20 ghost-busting weapons including; swords, guns, grenades, mines, rocket launchers, razor-sharp boomerangs, lightning spells and Kung-Fu moves, and more.
Each time a ghost is eliminated, another will appear to mimic your every move, encouraging you to tread carefully. In Extreme Exorcism you're your own worst enemy; the longer you survive, the more extreme the game becomes.
With 50 challenges, a single player story mode and local multiplayer with up to 4 players, including both co-op and deathmatch modes – there's plenty on offer for any potential ghost hunters when it arrives on the Wii U eShop later this year. Players can also look forward to customising games and creating their own rule sets to encourage even more extreme gameplay.
Take a look at the spooktacular trailer below. Has Extreme Exorcism got the wings on your P.K.E. Meter twitching?