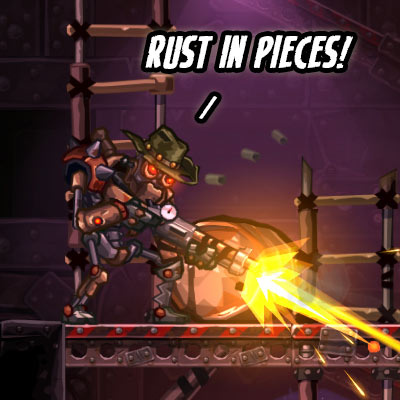 In recent weeks Image & Form has been keeping the fires burning for the planned Fall release of SteamWorld Heist, which is coming to various platforms including Wii U and 3DS. Its mix of 2D strategy, procedurally generated levels and a quirky premise have made it one of our most eagerly watching download releases for the year.
The developer's also been running its SteamWorld Ambassador series, competitions that give gamers a chance to win early access to the game and copies of all versions when they're finished. The latest contest announced today is to think up an "epic one-liner" for the 'Scrapper' enemy robots; three scenarios have been given, with each having a user-created line that will appear in the game.
You can see more details in the video below and the official blog page. Will you be channelling your inner-robot to try and win?