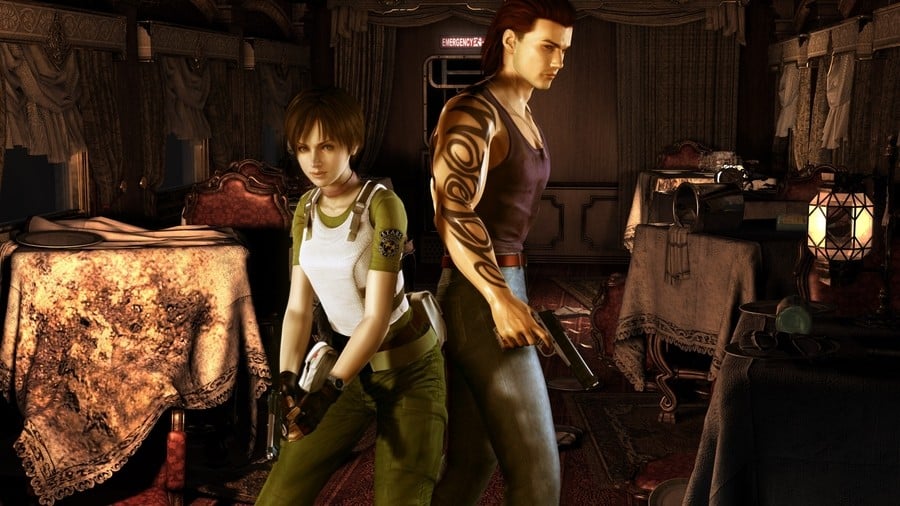 The Nintendo exclusive, Resident Evil Zero, was well received by fans and critics alike when it was originally released on the GameCube in 2002. The Wii port – released in 2008 – did not receive the same level of applause. This particular entry in Capcom's long-running survival horror series has since remained exclusive to Nintendo's library, often cherished by fans as a huge win for the house of Mario during the trying era of the GameCube.
Of course, nothing lasts forever in the world of videogames. At the end of last year a Biohazard Zero icon appeared on Capcom's Japanese website, prompting murmurs of re-release and now naturally an announcement has followed, as spotted by Dengeki Online.
It appears Resident Evil Zero's run as a Nintendo-exclusive title will soon come to an end with Capcom revealing it will launch a Resident Evil Zero HD Remaster on PlayStation 4, PlayStation 3, Xbox One, Xbox 360 and PC in early 2016.
The Wii U has already missed out on Capcom's previous high-definition remasters of particular Resident Evil entries, so it comes as little surprise that the latest one to be revealed is also skipping the system. What comes as a serious blow to Wii U owners is the link Nintendo's past consoles had with this particular entry in the series, and the history Nintendo systems will now no longer have with the title moving forward.
It also raises questions about what is going on over at Capcom HQ when certain Resident Evil titles are being released on Nintendo systems while others are not, and there are certainly other IPs in the company's library that are supported strongly on the big N's systems.
Let us know in the comments if you would like to see the HD remaster of Resident Evil Zero, or any of the other remakes for that matter, released on the Wii U in the future. Also tell us how you feel about Capcom's decision to release this game on every modern gaming platform but the Wii U.
Thanks to Benson for the tip!
[source m.au.ign.com]