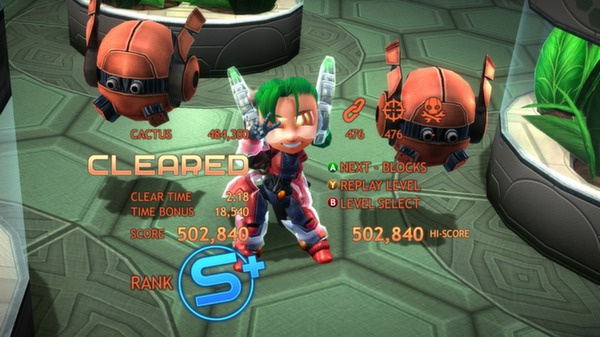 Assault Android Cactus has been in the works for quite some time, originally going on the expo circuit in Fall / Autumn 2013. It's an intense twin-stick shooter from Witch Beam, a small team of experienced developers based in Australia.
Way back in September 2013 we gave some hands on impressions from the early access PC Steam version, and have been playing it regularly since. It's evolved a fair amount - the core game is essentially unchanged, but the visual style has certainly evolved along with an overhaul of new stages and a notable change to the structure of the campaign.
After over 18 months of tweaks and updates Witch Beam is clearly ready to commit to a final version, now confirming that the title will come to the Wii U eShop this summer - it'll also be released on PS4, Vita and have a full launch on PC. There are multiple characters - each with different weapon sets - and local co-op is supported for up to four players.
The latest trailer is below - are you tempted to grab this on Wii U?