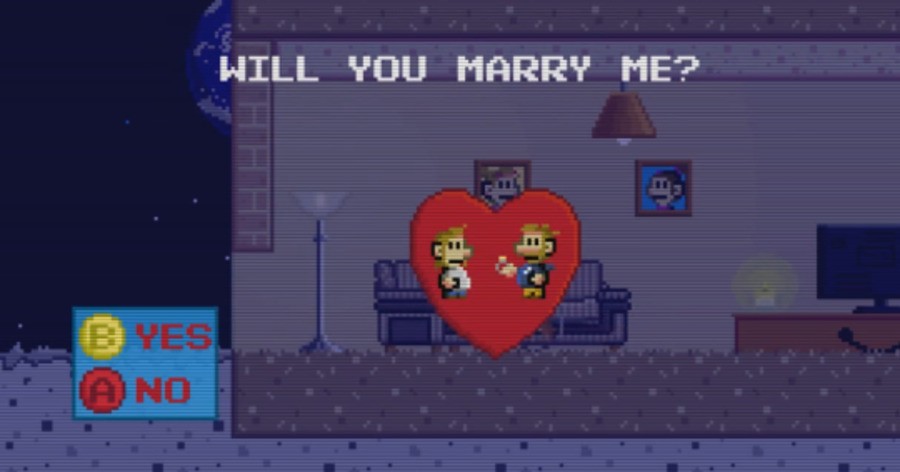 Proposing marriage is one of the most signficant gestures of affection one can give to another human being, but the event itself can be quite intimidating - will your other half say yes? Will you make a fool of yourself? Will they turn their noses up at the cheap ring you've bought? It's serious business.
However, we like the approach of Andy Latham, an animator at UK studio Traveller's Tales (also known as TT Games). To pop the question to his girlfriend he decided that sky-writing and sports scoreboard proposals were too dull, and instead created his own Super Mario-style 2D platformer which not only catalogues important moments in their relationship (first date, kids arriving) but also allowed his other half to make her choice in-game - by pressing the appropriate button at the end.
You'll be glad to know she said yes.