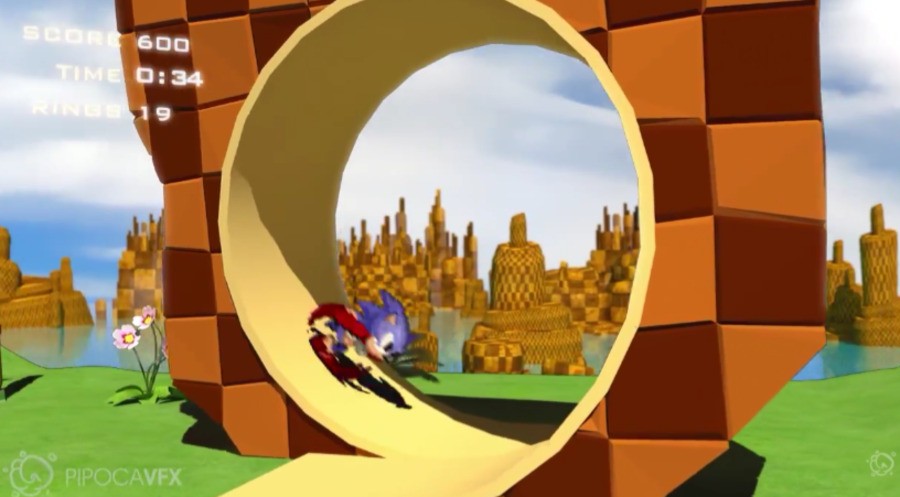 Sonic's legions of loyal fans will no doubt state otherwise, but the Blue Blur's 3D career has been a somewhat bumpy one. Sure, he's starred in some enjoyable three-dimensional romps, but there are just as many - if not more - terrible 3D Sonic games, leading many to suggest that the character is better suited to dashing through a 2D world.
A 2.5D solution - which has been employed in the past to decent effect - is a much better choice in our eyes, and the following video demo from pipocaVFX is an illustration of where the series could go from this point onwards.
As you can see, the action remains 2D, but the visuals are 3D - and via some clever camera movements, give the whole experience a solid feeling of depth.
Like we said, Sega and Sonic Team have experimented with 2.5D visuals before, but usually on handheld systems or download releases. We'd like to see this approach rolled out to next big-screen domestic outing - something that could tempt back old fans rather than create a whole generation of players who think Sonic sucks.
What about you? Sound off in the comments section below.
[source kotaku.com]