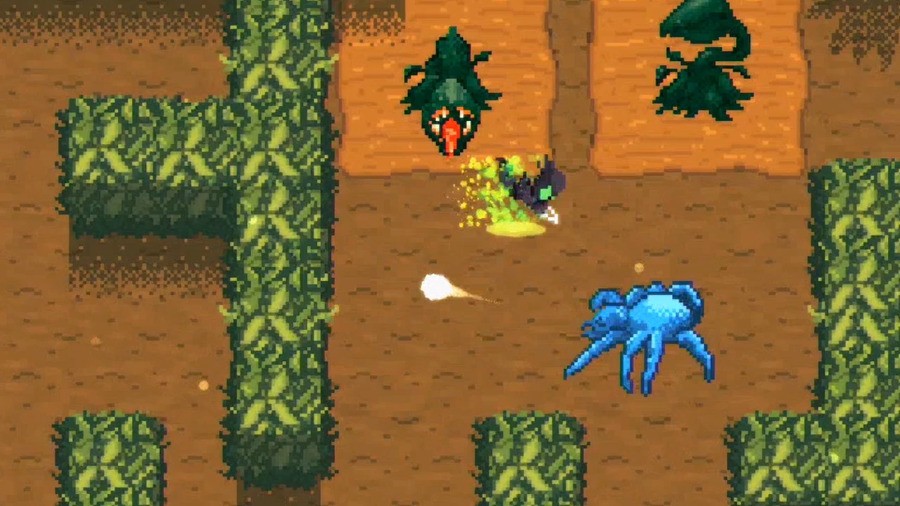 Last year indie developer CHUDCHUD Industries announced the dungeon-crawler adventure, Temple of Yog, was on its way to the Wii U eShop. Since then, we haven't heard all that much about it, but it appears the creators are now gearing up for the title's official launch with the release of a brand new trailer.
In Temple of Yog, the player explores the hubris of civilization and the myth of progress using roguelike conventions as they work through procedurally generated dungeons that utilise unique gameplay elements only achievable with the Wii U's hardware.
The temple interior shifts and changes from floor to floor, with the player going between two worlds, one of light on the television, and one of shadow on the Wii U GamePad. Rooms, puzzles and creatures change between these worlds. There are multiple character classes to chose from, and also a twist on the classic permadeath, with characters and stats lost but not necessarily the advancements of the wider game world.
On the side, players will be able to upgrade their village from a primitive to advanced civilisation, improve tributes' stats and skills to unlock more features, and have encounters with dangerous bosses and enemies. The game is backed with chiptunes by Dr. Zilog.
Scheduled for release some time in 2015, take a look at the new trailer below and let us know in the comments if you would be interested in picking up Temple of Yog on the Wii U eShop.