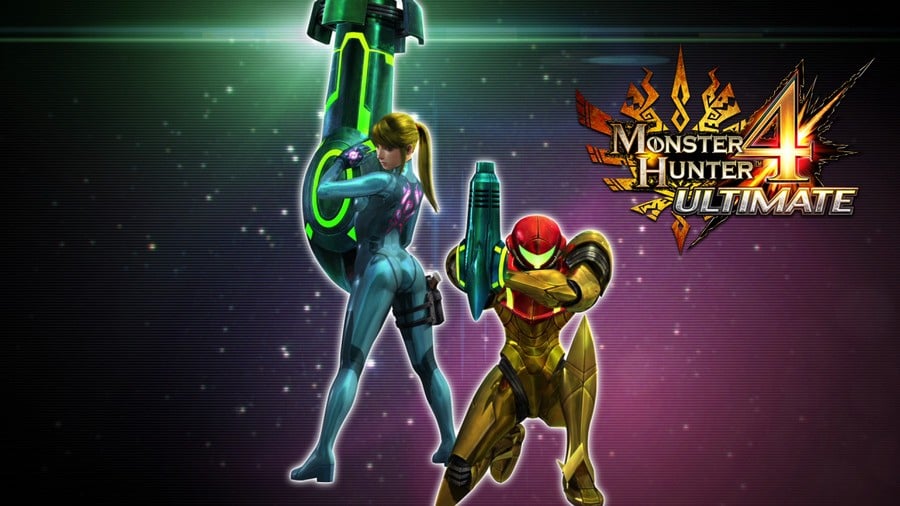 Capcom's strong support for Monster Hunter 4 Ultimate on the 3DS continues with both new and free DLC arriving on a monthly basis. So far this content has included new quests, items, and even well-known video game character collaborations.
With new DLC content anticipated to arrive over the coming days, this week's GameStop advert may have already let slip what is in store for users next month, featuring an image of Palico equipment based on Mega Man, Blanka from Capcom's Street Fighter series, and armour including Samus' Varia Suit.
All of these items were previously announced by Capcom, so an arrival in the near future is expected. Past themed DLC has featured Super Mario Bros. and Sonic the Hedgehog.
If you're a monster hunter, let us know in the comments if you think the above-pictured content will arrive in May.
[source nintendoeverything.com, via nintendoeverything.com]