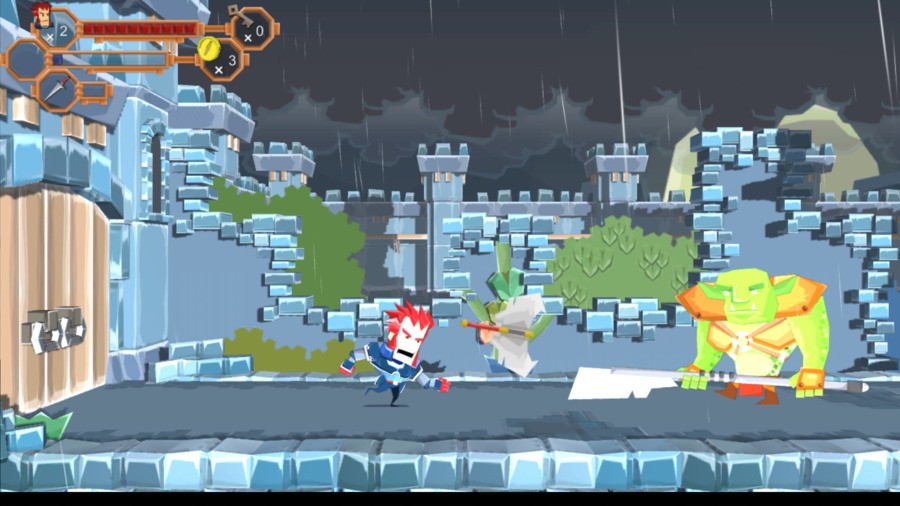 Action platformers were arguably the bread-and-butter of the 16-bit generation - though RPG fans will likely disagree - and considering the positive reaction to classics on the Virtual Console and new titles inspired by retro experiences, we're still suckers for some challenging running and jumping. Super Doomed'n Damned looks to be trying to tap into that nostalgia, and is due to hop onto the Wii U eShop in the second half of the year.
The title and snippets of gameplay footage clearly allude to iconic titles such as Super Ghouls 'n Ghosts, and this is actually a 'Super' expansion of Doomed'n Damned, which has previously been released on PC. Developed by one-man studio Arc-gen Games and Dolores Entertainment, the press release promises plenty of content and a typically bonkers story.
This enhanced version brings more content, revised level design, 2.5D art, more levels, enemies and bosses, but keeping the same 16 bit platformer arcade game atmosphere and challenging difficulty.

You control the prince Askan Eisen, the son of the kidnapped king of North Hollow, a land dominated by Murk, an ancient evil creature that came back from the darkness for revenge, and his Legion of Chaos. In order to bring back the peace and order, Askan must fight the legion, engage dark creatures, collect the Ancient Stones and defeat Murk once for all.
The Wii U will be joining PC and Xbox One as platforms, and we're curious to see how this one shapes up. Check out the teaser trailer below and let us know what you think.