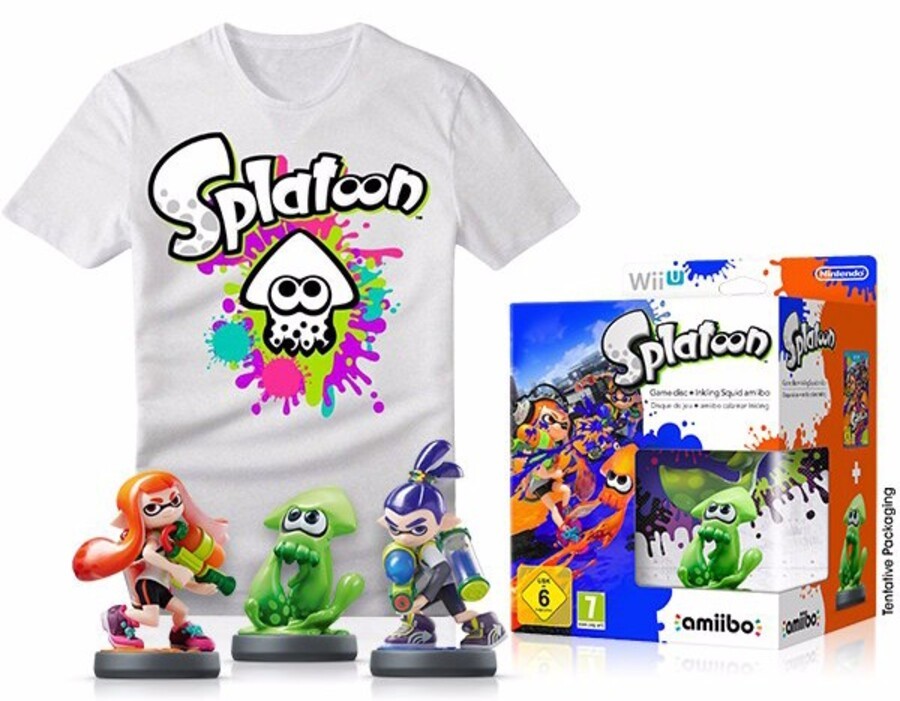 Splatoon is an important upcoming arrival on the Wii U, with the new IP looking to win over Wii U owners and newcomers with its release at the end of May. Nintendo's official UK store has now jumped in well ahead of time with pre-orders for the game, including bundles with the special edition (with a Squid amiibo) and various options with the boy and girl Inkling amiibo figures.
As you can see on this product page every option comes with a free t-shirt, with a range of prices to add amiibo toys into the mix. The key deals are below.
Standard game - £34.99
Special edition including Squid amiibo - £39.99
Splatoon + one amiibo (boy or girl) - £45.99
Splatoon + all three character amiibo - £61.99
At the moment fellow UK retailers such as GAME only have loose listings but no pre-orders, while Amazon UK only has pre-orders available for the standard game alone.
Are any of you in the UK tempted to go for one of these pre-orders?
[source store.nintendo.co.uk]