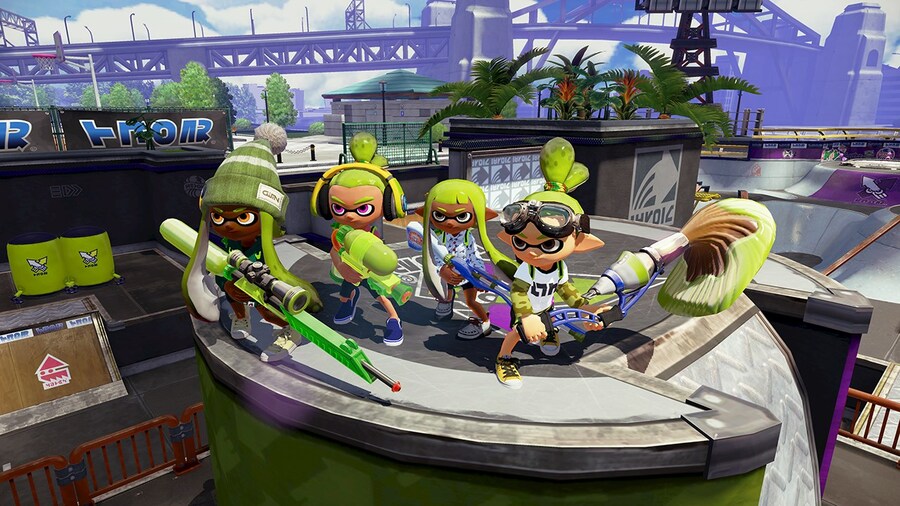 Looking from the outside as a Brit, this writer observes that most things are bigger in the US. Buildings, stores, malls, servings of fries, all big. It seems Birthday parties also fall into that category - a game of bowling and a few balloons isn't enough, it's important to hire a huge truck for entertainment on the go.
That seems to be the concept behind GameTruck parties, in which they park up at a venue and - as one option - offer gaming parties with loads of systems, screens and 'game experts' to help everyone have a good time. Nintendo of America clearly likes the idea, as it's announced a partnership with GameTruck for Splatoon parties that'll kick off from June.
That's shortly after the game is released, and is no doubt designed to help promote the multiplayer merits of the colourful third-person shooter. The lucky birthday boy or girl will also receive an amiibo toy for the game 'while stock lasts' - that promotion will last at least 24 hours, then!
It's an interesting partnership, in any case, and it wouldn't surprise us if Nintendo and GameTruck try to get some profile pieces on news stations etc once the parties are underway. If you want to book one of these Splatoon parties, meanwhile, you can apparently get the ball rolling on the GameTruck website.
Do you think this is a smart bit of PR from Nintendo of America? Let us know.