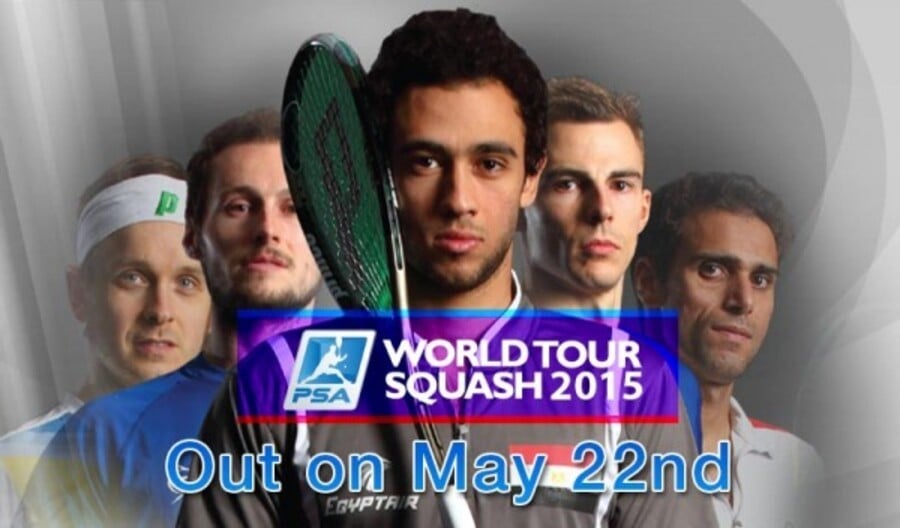 Given that the Wii U first went on sale in November 2012, you might have assumed by now that publishers would have all stopped developing Wii games and moved on to take advantage of the power of the newer system. Alternative Software doesn't seem to have got the memo and is releasing PSA World Tour Squash on the Wii on the 22nd May. Amazon UK is listing it for preorder at the princely sum of £25.74.
This is good news for us, anyway, as we've been starting to go a bit cross-eyed playing Space Squash on the Virtual Boy all these years. We need a proper squash game in our lives. Working closely with The Professional Squash Association, PSA World Tour Squash will allow you to compete against the best players in the world including Nick Matthew, Amr Shabana, Gregory Gaultier, Ramy Ashour and many more.
In addition to this you can organise virtual tournaments in a host of locations using the Offline Tournament Mode and play against the Wii Console, 1v1, or test your skills in Arcade Mode.
All the squash shots that you know and love can be played using the Wii Remote, including nicks, corkscrews, dives, and we hear you can even pull off a "skid boast" - that doesn't sound like something to boast about to us!
While this game won't be native to the Wii U, like any Wii disc you will be able to play it on the Wii U via the Wii menu.
Will you be picking this bay boy up late May?
[source alternativesoft.co.uk]