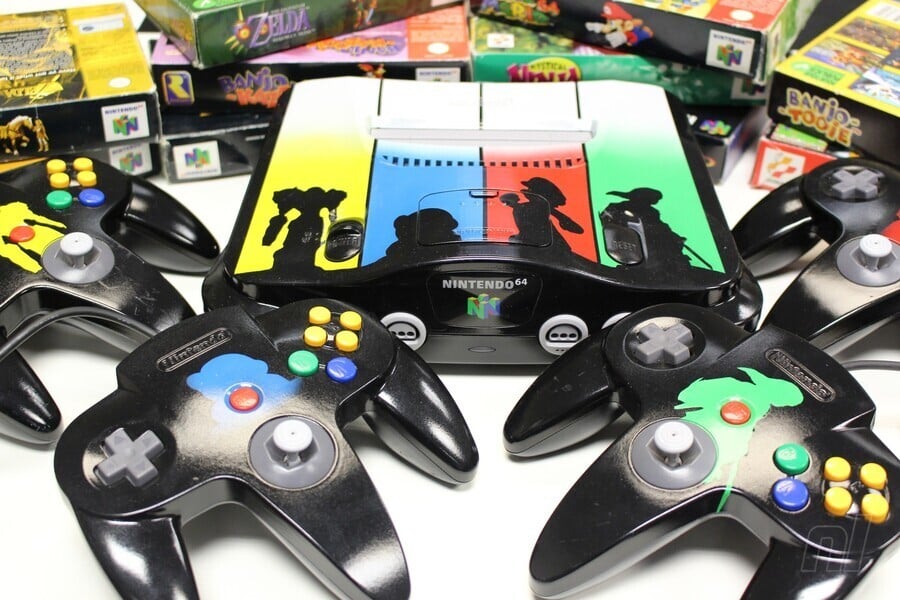 Super Smash Bros. may be the big thing on Wii U and 3DS right now, but veteran players will lovingly recall when they played the first entry on the N64 all those years ago.
If you're hankering to revisit the past - or you're a newcomer who wants to see how it all started - then you might want to point your browser towards 8-Bit Evolution's Etsy site, where it is selling a custom-painted Super Smash Bros. N64 console, complete with four pads.
To sweeten the deal, if you enter the code "NintendoLife10" then you'll get 10 percent off your order - and that's got to be better than a poke in the eye, right?
We couldn't resist picking up this unique system ourselves and have taken some snaps of our very own console so you can see just how lovely it is. Enjoy!
[source 8bitevolution.tumblr.com, via etsy.com]