Adventure Time, the quirky show with fans of various ages, hasn't been short of video games to spread its brand. Nintendo systems have benefited from these titles, too, with the Wii U and 3DS being rather well served.
It's not surprising, then, that another is on the way this Autumn / Fall - Adventure Time: Finn and Jake Investigations. It's coming to both the Wii U and 3DS; Nintendo's home console is listed with PS4 and Xbox One as one of the notable current-gen systems, with the selling point this time being that it'll be set in a fully 3D world. Published by Little Orbit and developed by Vicious Cycle, it'll apparently have the duo as Professional Investigators that explore, solve puzzles and tackle enemies.
You can see how this is shaping up in a couple of screens and video, below.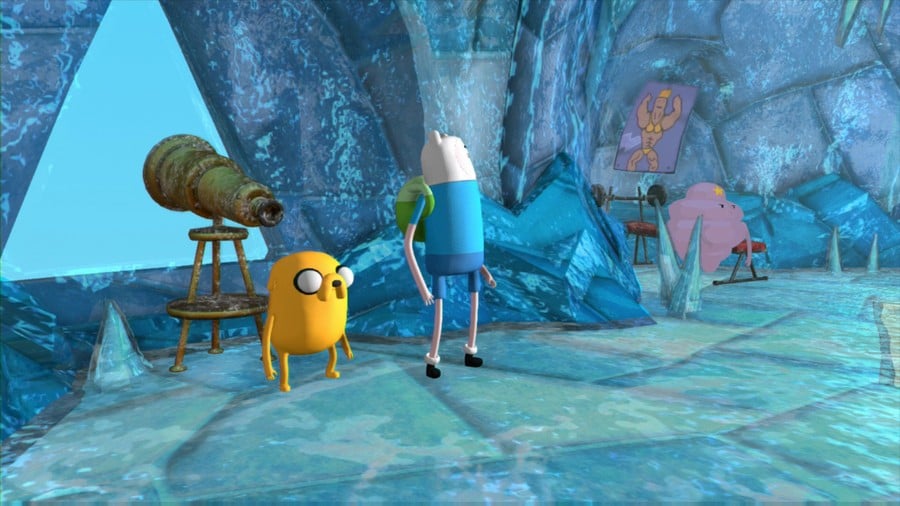 It'll be interesting to see how this one pans out, even if the early screens and footage are arguably rather modest. Quite how different the game will be on 3DS will be something else to follow.
This one's due to come out this Fall / Autumn in North America and Europe - do you like what you see so far?