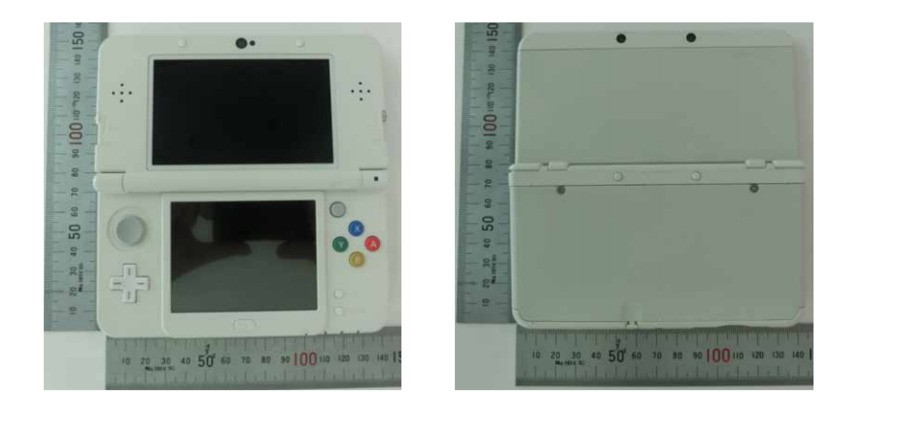 It's still a sore subject for many North American residents, but tongues have been set wagging today as photos of a decidedly standard-sized New 3DS have been found on the FCC website. Does this mean that a US release for the smaller handheld is finally on the cards? Well, not entirely.
The Federal Communications Commission regulates all kinds of telecommunications technologies, and it's standard practice for games companies to submit new devices for approval, in order to ensure safe and fair usage before they're allowed to release in North America. In September of last year, Nintendo put forward applications for both of their new consoles, which feature the NFC technology and online capabilities seen in many other mobile devices.
With the confidentiality embargo having lifted this week, newly released documents show that the standard New 3DS model - currently unavailable in the United States - was indeed put forward for testing at the time. Of particular note is the alternate face button colour scheme that matches both the amiibo and "new" branding, which fans have jokingly dubbed the "Skittles" variant.
A fully translated operations manual is also among the released files, featuring depictions of an American wall outlet, the 1-800 Nintendo support number, and the inevitable usage of the word "color" spelled in a way that makes this Irish writer cringe. The files can all be found here at the time of writing.
While this isn't confirmation of a NA release by any means it reinforces belief that Nintendo has at least made it an option, and that the possibility still stands.
Are you hoping that the pocket-friendly standard New 3DS manages to make its way overseas? Be sure to let us know with a comment below!
[source apps.fcc.gov]