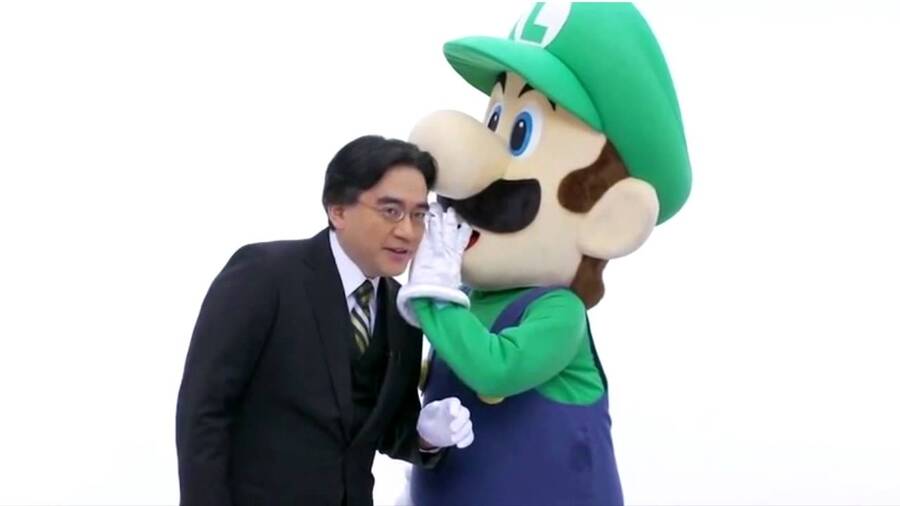 Nintendo has shocked a number of fans and onlookers today with confirmation that it's entered into partnership with DeNA to bring a range of products and games to smart devices. Though Satoru Iwata had suggested this sort of avenue was possible in the past, the sudden announcement and scale of the deal has been striking.
Part of the focus is on the fact that major Nintendo IP will come to smart devices as part of a major push, stoking fears that attention will shift away from dedicated hardware. It's important, in that respect, to emphasize what Satoru Iwata's actually said on this topic. It's clear that all IP will be considered for smart device games, for one, though straight ports of console games are also ruled out if they're not a fit, as Nintendo's keen not to damage the reputation and standards of its IP. In addition, Satoru Iwata has stated that this partnership will not prevent Nintendo from maintaining its efforts in games for its own dedicated hardware - at present the 3DS and Wii U, and in future the Codename NX system.
As for which Nintendo IP will be used, we do not intend to make any exceptions. Potentially, any Nintendo IP could be used in our smart device software. On the other hand, as I just said, games on smart devices require ever-evolving services rather than just being a finished product. A combined effort will be necessary to operate them. People's attention would only be dispersed if we simply increased the number of the titles we simultaneously released, and we could not expect to expand our business. Accordingly, we will narrow down the titles for development and operation to some extent.

Please also note that, even if we use the same IP on our dedicated video game systems and smart devices, we will not port the titles for the former to the latter just as they are. There are significant differences in the controls, strengths and weaknesses between the controllers for dedicated game systems and the touchscreens of smart devices. We have no intention at all to port existing game titles for dedicated game platforms to smart devices because if we cannot provide our consumers with the best possible play experiences, it would just ruin the value of Nintendo's IP.

And, if I can talk a bit further about our game development plan, we will continue doing our best to develop dedicated game titles for our dedicated game hardware platforms just as we have been doing. For smart devices, even in the case where we utilize the same IP, we will create completely new game software that will perfectly match the play styles of smart devices.
Let us know what you think of this, and Nintendo's commitments in terms of games for smart devices and its own hardware, in the comments below.
[source nintendo.co.jp]