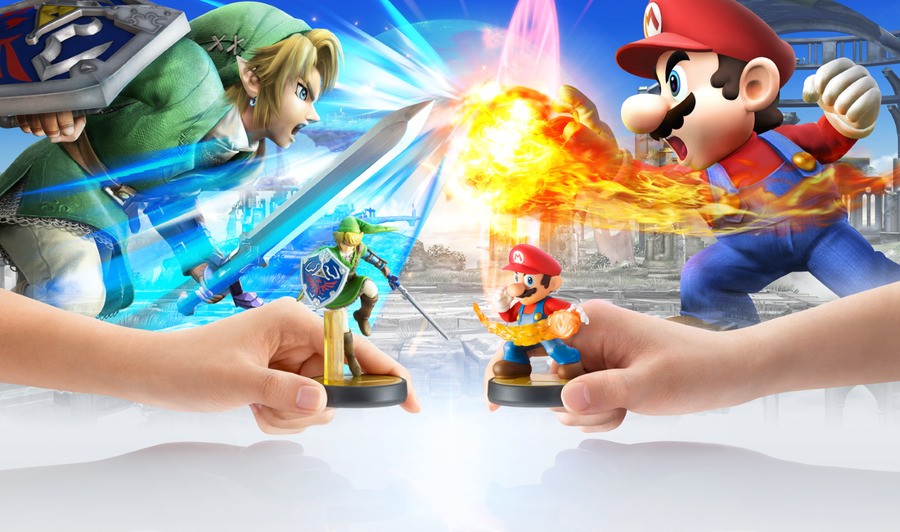 Starting this Saturday (14th March), Nintendo is holding a series of Super Smash Bros. for Wii U tournaments across Japan, with the first wave of matches being held in video game and toy stores in the Chiba prefecture, Osaka, and Ibaraki prefecture. However, Nintendo has thrown a spanner in the works, for these competitions will be contested using amiibo only; the event's official title is "amiibo X Smash Bros. Saikyou amiibo Ketteisen", which loosely translates to "the tournament that shall decide which amiibo is the strongest".
Since each tournament is limited to 16 players only - as well as each match being played on 8-Player Smash - participating stores will hold these tournaments multiple times throughout their days of hosting the event. Nintendo hasn't specified as to how many times a player can enter, so you can probably expect to see the same faces at each venue across Japan, wishing to crown their NFC figure king. It's also unknown as to whether competing amiibo are allowed stat-boosts or customisations - we suspect they'll be allowed as part of the levelling up process - although it has been stated that every match will take place on the Battlefield stage.
Unlike many competitive events, the winners of these tournaments will not receive an all-expenses-paid trip to attend a grand final - nor any prize money. Instead, they'll receive a free amiibo figure, as well as an A4-sized clear file that every participant receives regardless of winning or losing. Sure, it's not as glamorous, but we can't exactly take an event such as this as a competitive one, especially as the amiibo figures are doing all the dirty work for the players themselves.
One thing's for sure, an event such as this will lead to more amiibo owners making use of their game piece's actual Smash Bros. purpose, instead of letting them collect dust on their shelves (or even flogging them off on eBay for a ridiculous price). Would you like to participate in a light-hearted tournament such as this in a place near you? If so, what amiibo would you train and use to represent yourself?
[source game.watch.impress.co.jp, via eventhubs.com]