Once again Famitsu has put out a weekly edition light on Nintendo news. It seems both Japan and Western territories are in a lull of significant Nintendo games. However, this edition did give us a bit more information on Splatoon - which is always welcome - and delved into Girls Mode 3 / Style Savvy 3, if that's your thing.
Previews

Splatoon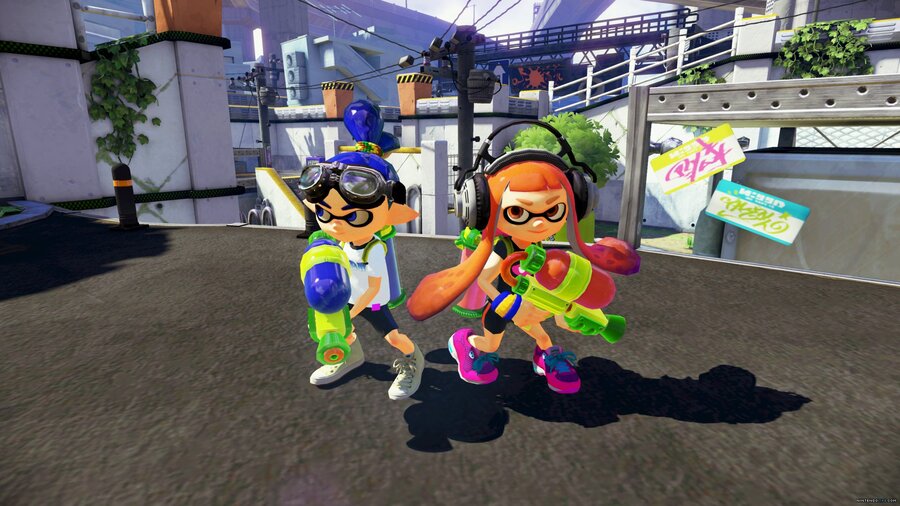 Splatoon's spread offered information on two weapons in the game. First, the splash shooter (or super soaker) looks like the game's well-balanced default weapon. It was noted that because of the Splash Shooter's balanced design, it's up to the players own skill to use it effectively.
Next up was the unfortunately named hot blaster. We're certain it will sport a different name upon Splatoon's English release. The hot blaster is a gun that shoots a projectile which explodes in a massive ball of ink after a set period of time. In other words, the hot blaster is a grenade launcher.
Unfortunately, that's really it for Splatoon for this week's magazine. The rest of the spread was dedicated to an fan-art contest. For more information, check out the Splatoon information we learned from Famitsu a few weeks ago.
Girls Mode 3 / Style Savvy 3
Like the other Style Savvy games on DS systems, it appears players can work as make-up artists, designers, models, and the like. A new mechanic is the ability to create and design the inside and outside of a house, adding a new layer of gameplay with over 1700 unique items to decorate with.
But wait, there's more: players can enter the house, and take selfies in it!
Aside for creating and designing houses, not much seems new with Style Savvy 3. It still features an anime-inspired aesthetic and gameplay aimed at young teenagers. The Style Savvy games are quite popular outside of Japan, so Nintendo will likely announce a release date sooner or later.
Reviews
Kuroko's Basketball - 8/7/8/7
Kuroko's Basketball is a 3DS game based off a very popular Japanese anime starring several basketball-playing prodigies. All the reviewers seemed to enjoy Kuroko's Basketball quite a bit. They stated the game was a good choice for action fans, and while the basketball gameplay was pretty standard, it was also really easy to pick up and play. Another reviewer stated, "Making your own team and scouting for characters is interesting, but since you can only view the team members stat changes at the end of an event, it can be hard to keep track of how they are coming along." Previous Kuroko games haven't made it out of Japan, however, so don't expect this one too, either.
Funassyi vs. Dragons - 7/7/7/7

Last week's Famitsu revealed the existence of Funassyi vs. Dragons, a gem matching game based off puzzle dragons. Funassyi, if you haven't read last week's article, is an unofficial but insanely popular mascot based out of the Chiba region of Japan. Funassyi is, more or less, a living pear. The reviewers unanimously gave it a 7 out of 10, agreeing that there were plenty of levels to enjoy, and that Funassyi's charm translates well to the 3DS. Indeed, one reviewer said, "even if you're not a fan of Funassyi, just hearing its delightful voice will put you in a good mood!"
Again, don't expect Funassyi vs. Dragons to leave Japan.
Unfortunately, that's all we've got for Nintendo in this week's Famitsu. Hopefully next week will bring us some more substantial information to chew on. So, how excited are you to take selfies in your Style Savvy home? Let us know below.
Everyone, thank Bill Alexander for helping us translate!