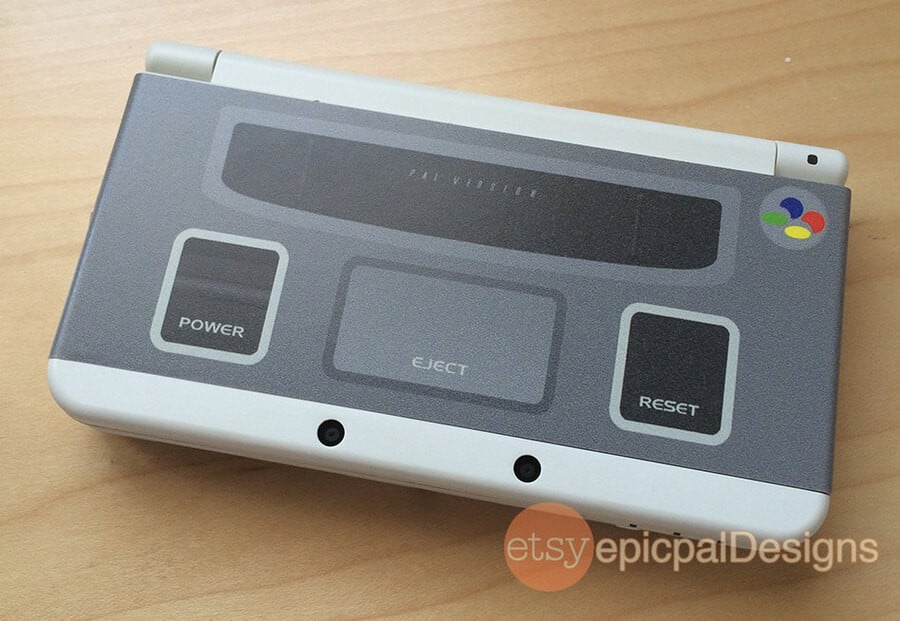 When Nintendo announced the New Nintendo 3DS, the use of SNES-colour face buttons triggered a flood of nostalgia in 30-something players all over the globe. However, for some, just having coloured buttons isn't enough - they require the full SNES treatment.
This SNES Edition Decal more than fits the bill - it entirely covers your New Nintendo 3DS in a retro-themed skin and is fashioned from durable vinyl. The cost is £9.48 a piece, with processing time being around 3 to 4 weeks. At the time of writing the initial batch is entirely sold out, but we'd imagine the seller will do another print run in the near future.
These skins will only fit the standard New Nintendo 3DS - which is only available in Europe, Australia and Japan - but the seller is planning some N3DS XL skins in the near future - so sit tight, North America.
[source etsy.com, via tinycartridge.com]