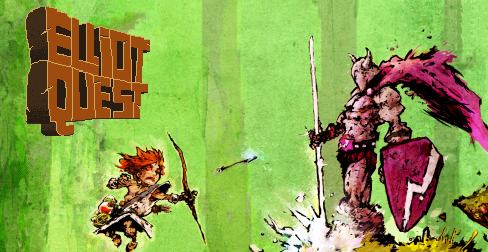 Elliot Quest is a Wii U title that's been championed a great deal by Nintendo, identified along with other select games as being a positive example of the content coming to the eShop. That's been quite a coup for developer PlayEveryWare, and it'll see soon whether that buzz will convert to sales success.
This retro-style adventure game arrives in North America in the next download update, on 19th March, and will make its way to Europe on 16th April. There'll be off-TV play on the GamePad, while the five dungeons and 16 bosses will be supplemented by a special area if you collect enough hidden paintings.
You can see a trailer for this below - are you excited about this one?