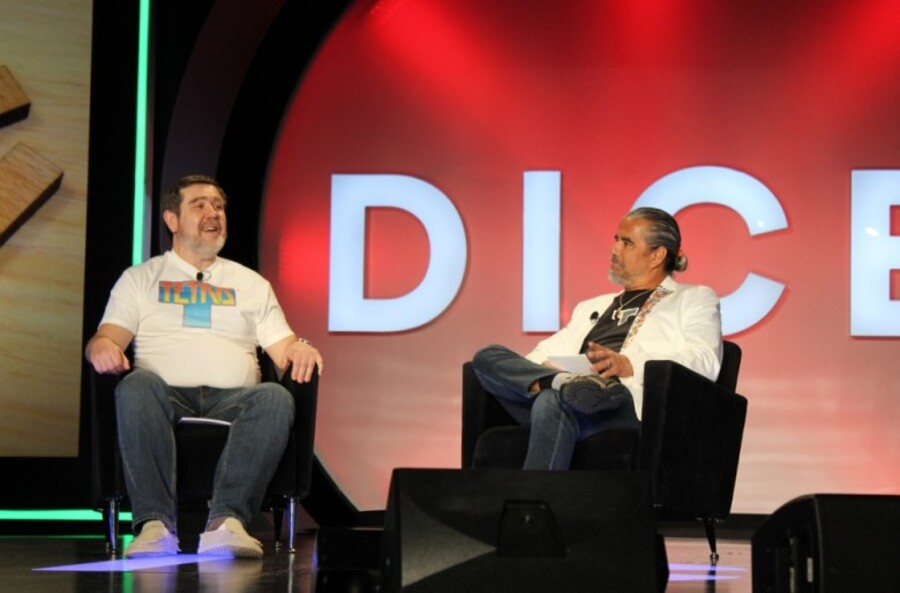 At the annual DICE summit that happened this week in Las Vegas, Alexey Pajitnov and Henk Rogers - the duo responsible for the worldwide hit, Tetris - made an appearance and held a Q&A session. Discussing everything from the finer points of the initial negotiation process for Tetris to giving advice to young developers on how to succeed in the industry, the two legends told all. However, near the end of the session, a rather strange notion surfaced.
Using a video of "the world's first professional Tetris player" as proof, Rogers said he believes that Tetris will become a competitive sport in the near future, even going so far as to say it may have a place in the Olympics.
The time for computer games to be a waste of time or pastime is passed. 100 years ago, people played sports to prepare for a life of physical activity. When we play games, what are we preparing for? Most of what we do will happen in virtual worlds. We are preparing our children for a lifetime of virtual labor ... Tetris will become a sport, and hopefully it will be in the Olympics.
It may seem silly now, but only time will tell if Rogers is on the mark or not. After all, eSports do continue to grow in prestige and popularity each year; perhaps we're not too far off from video games making up a section of the Olympics.
What do you think about this? Could you see Tetris making its way into the Olympics? Let us know in the comments below.
[source venturebeat.com]