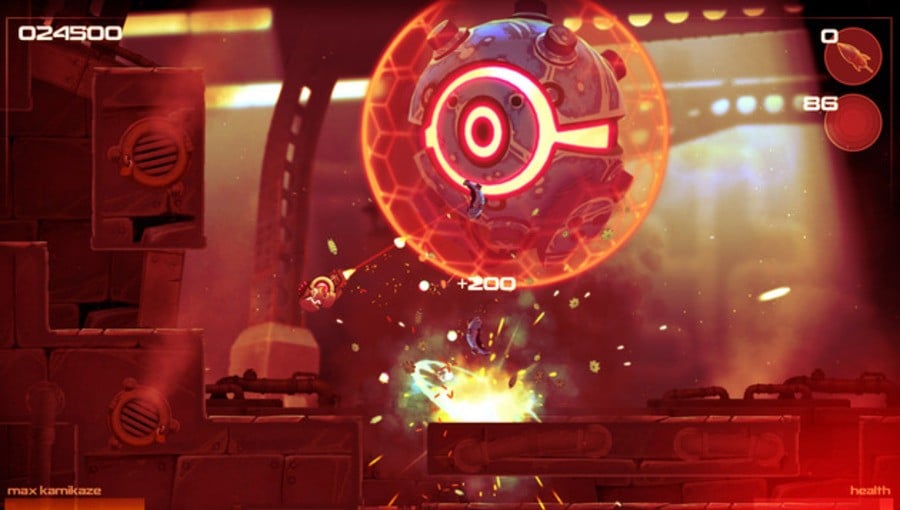 Two Tribes' upcoming Wii U eShop shooter RIVE has been on our radar since it was first announced, and the studio has now released another trailer which celebrates that thing we all try to avoid: failure.
The new footage - shown below - was, according to Two Tribes' Collin van Ginkel, inspired by observing players at gaming shows like Gamescom and EGX London. According to van Ginkel, players enjoy failing in RIVE - and it's little wonder when you look at the awesome, eye-popping pyrotechnic results of death in this manic shooter.
Watch the video and let us know what you think of RIVE so far - and be sure to check out our impressions of the game.