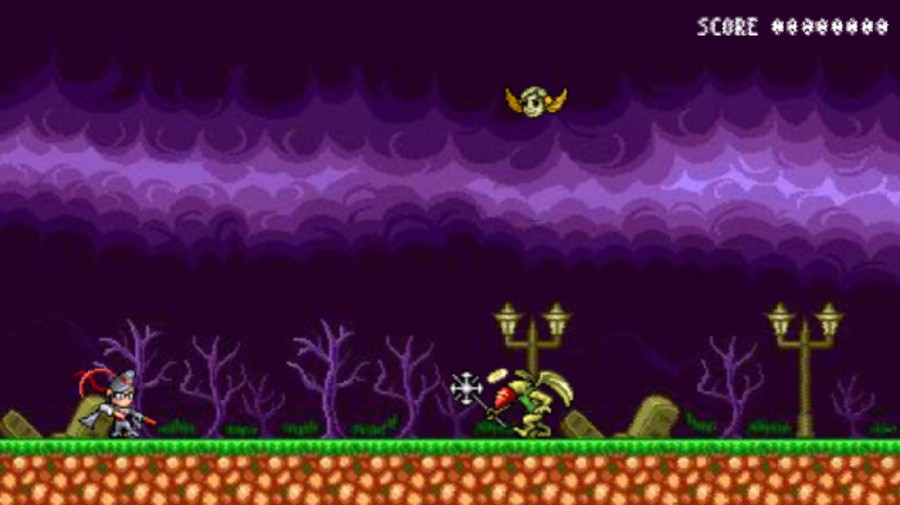 Platinum Games is one of the most imaginative and quirky major studios in game development, and has lived up to that reputation with a rather random release of an 8-bit style browser game based on Bayonetta - it's called 'Angel Land'.
In this game, that's perfect for time wasting, you simply use space to jump and enter to fire, as you're fixed in place fending off wave after wave of enemies. There's a cute retro-styled audio loop from the Bayonetta soundtrack, and it's an oddly addictive little game. You're encouraged to tweet your high score to show off, or in the case of this writer to reveal his shamefully slow reflexes.
Rather humorously set up on a mock 404 error page, you can play it right here or at the link below - just don't break your Enter key.
Thanks to Benson for the heads up.
[source platinumgames.co.jp]