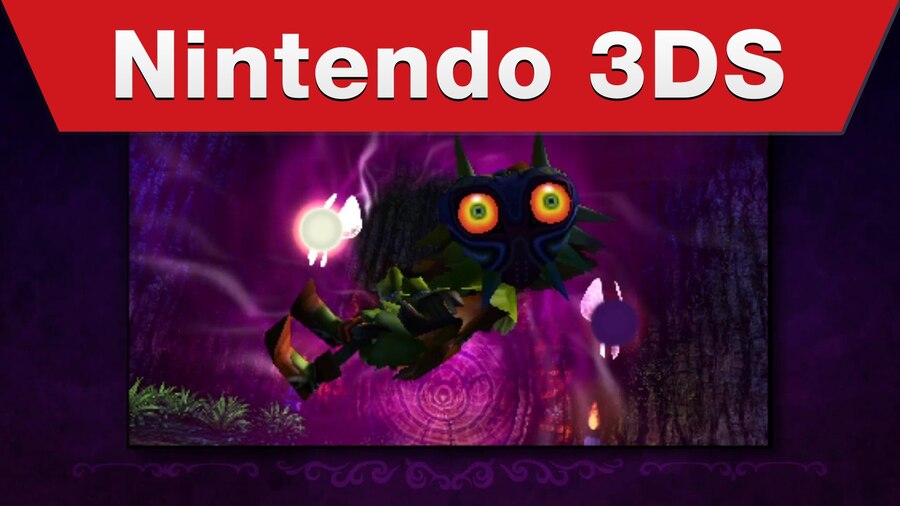 The New Nintendo 3DS, The Legend of Zelda: Majora's Mask 3D and Monster Hunter 4 Ultimate all had strong début sales in the UK when they launched on 13th February. That launch buzz makes way for day-to-day sales, of course, and while both retail titles have seen numbers inevitably drop in their second weeks, the modest drop in chart positions nevertheless shows that both titles have the potential to deliver some consistent sales.
To start with Majora's Mask 3D, it's been pushed back by PS4-exclusive The Order: 1886 and a host of half-term discounts and promotions that saw some older titles boost sales. It's dropped from 2nd to 8th in the all-format results, but is still an impressive 4th in the single-format results, only behind the new PS4 entry and Evolve on PS4 and Xbox One.
As for Capcom's Monster Hunter 4 Ultimate, it's fallen out of the top 10 - it's still a respectable 12th in both the all-format and single-format charts, however.
A special mention should also go to Super Smash Bros., with both the Wii U and 3DS entries counted together in the UK charts - it's still up in 25th place in the all-format charts.
Both Majora's Mask 3D and Monster Hunter 4 Ultimate dropped around 70% in sales from the launch weekend, which is fairly typical. It'll be interesting to see, however, how well both hold their chart positions in the coming weeks; Nintendo's no doubt hoping that they'll both be ever-green hits on the 3DS and New Nintendo 3DS.
[source chart-track.co.uk]