Nintendo's enjoyed some success with amiibo so far, amassing millions of sales and seeing demand remain sky-high on the Super Smash Bros. range, to the point that it's struggling to provide enough stock of specific rare figures. In March we'll see the Super Mario range join the ranks, of course, but it seems that there may be even more variations on the way.
Some intrepid web users have been scouring un-publicised Nintendo web pages, it seems, and have come across 'product certificates' for special Gold and Silver editions of the Mario amiibo in the upcoming Super Mario range. Dated for 3rd February, they apparently demonstrate that product testing was taken in late January; you can see screengrabs below.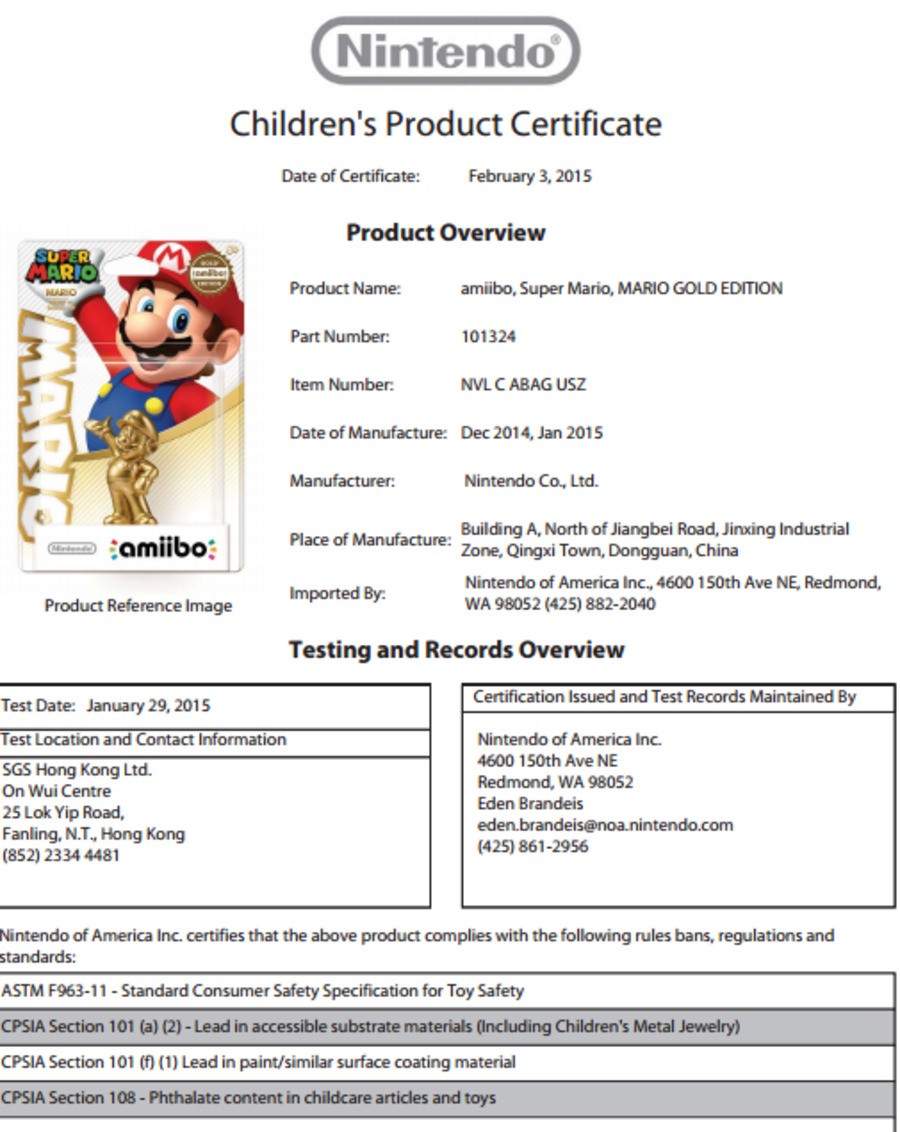 Unsurprisingly the web pages in question are now returning 404 errors, and until Nintendo announces these figures they remain a rumour. It's not beyond the realm of possibility that Nintendo is planning even more amiibo variations, of course, though the reaction to these would potentially be mixed, not to mention the argument that Nintendo should sort out existing stock levels before introducing more figures.
If this proves to be real, what do you think? Let us know, as always, in the comments.
[source neogaf.com, via gonintendo.com]