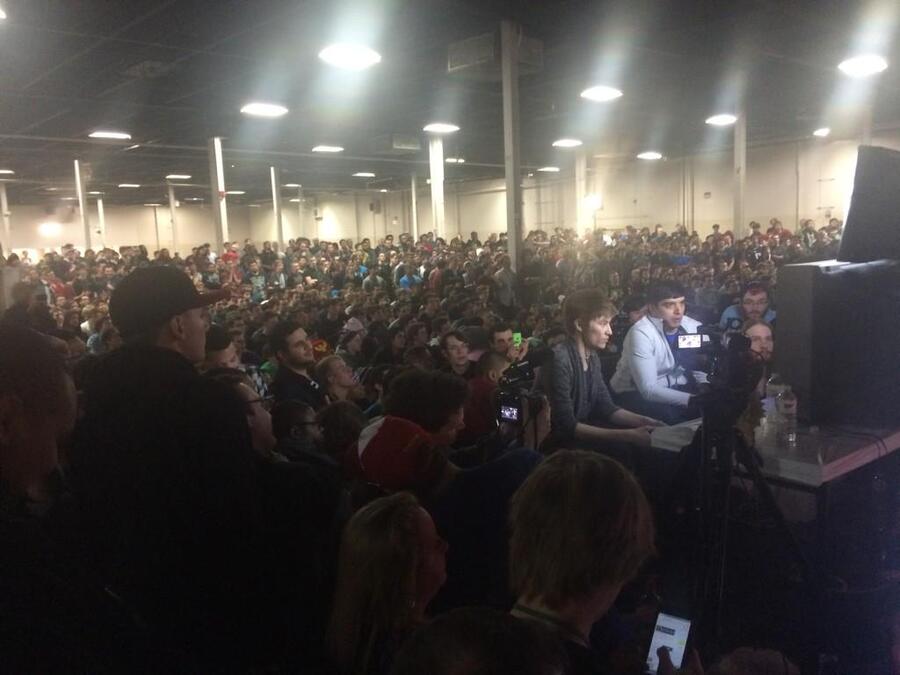 Apex 2015 has had a dramatic route to its finale, today, with venue issues forcing a rapid move to a brand new location; through support from sponsors and dedicated fans it somewhat defied the odds to ensure that almost all rounds could be completed ahead of its final day.
Though the tournament hosts multiple games, it's really all about Super Smash Bros., with the latest entry on Wii U and the much-loved Melee both featuring prominently. Many of the best competitive Smash players are in attendance and, as you can see in the image above, there's a huge crowd at the venue to take it all in.
It all kicks off at 6am Pacific / 9am Eastern / 2pm UK / 3pm CET, and we've embedded two live streams below - from VGBootCamp and TeamSpooky, both of which are expected to provide plenty of coverage; thanks to those that pointed us to the latter broadcast. If you want all the nitty-gritty details of scheduling, head on over to this post on Smashboards.
Image credit - Smashboards