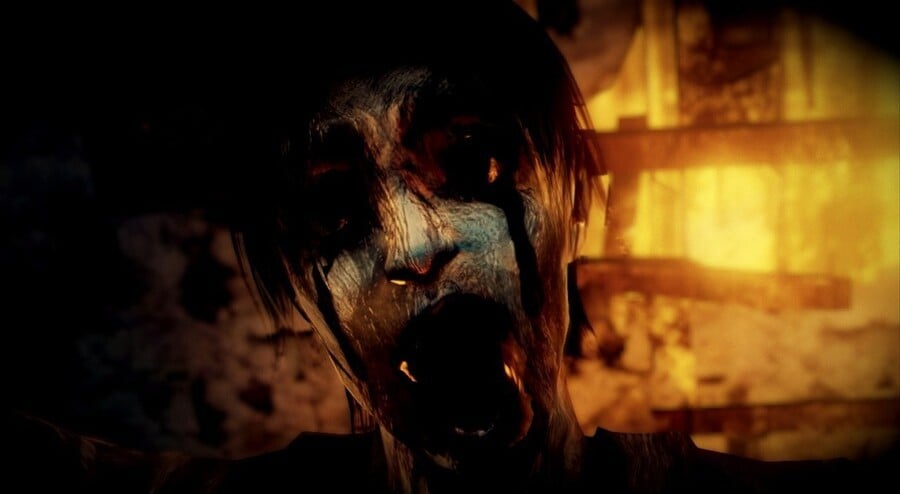 The Fatal Frame series is well known for its usage of situational and atmospheric terror; walking through haunted ruins crawling with aggressive ghosts while armed with nothing but a camera and flashlight makes for quite a riveting experience. If a ghost is to attack, what are you expected to do? Look directly at the ghost, point the camera right in the thing's face and take its picture before it gets you. Unfortunately, the franchise isn't terribly popular in the West and the most recent game initially skipped localisation.
There is still hope, though. Tomonobu Itagaki - the director of the upcoming Wii U exclusive, Devil's Third - replied to some comments on his Facebook page regarding the localisation status of Fatal Frame V / Fatal Frame: The Black Haired Shrine Maiden.
Hey guys, I strongly believe that Kikuchi Keisuke (producer) will release the Fatal Frame V in America, in many countries. He and me have same philosophy from Tecmo days. That's what I can say for now. I want you guys to read between the lines. Anyway I will play this game.
While Itagaki-san is no longer at Tecmo, perhaps he has insight from his relationship with Keisuke-san and Tecmo that prompted this promising message.
Would you like to play Fatal Frame V? Are you a fan of the series? Sound off in the comments below.
[source gonintendo.com]