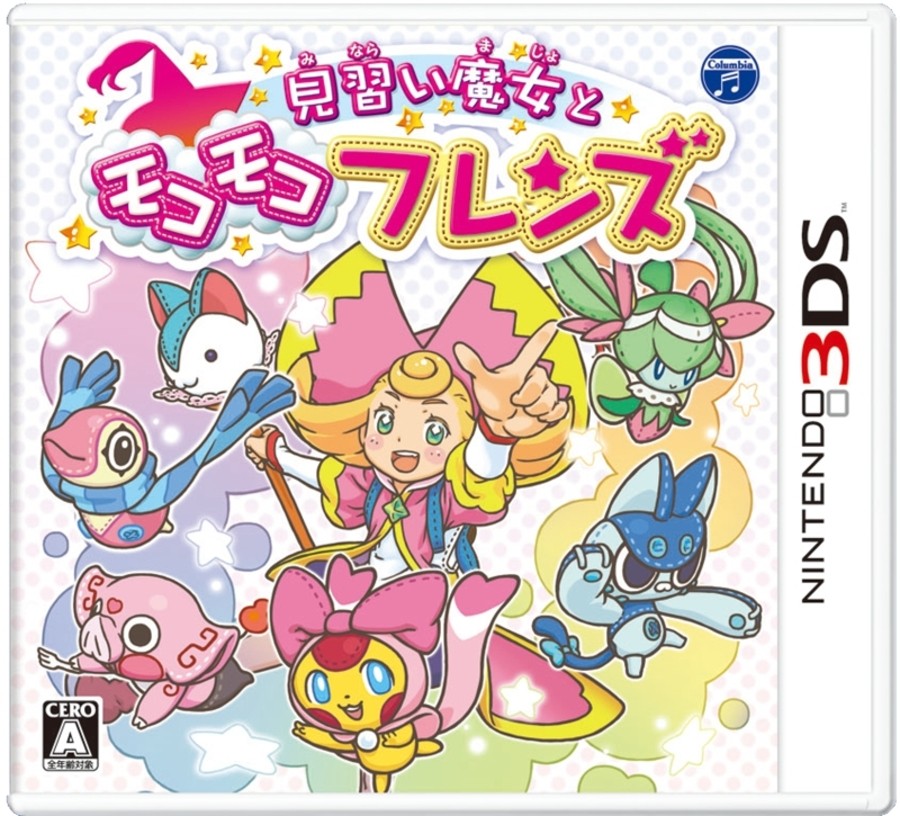 Today has brought news of yet another RPG title on the way with the newly announced Apprentice Witch and Fluffy Friends (translation via GoNintendo); it's due for release on 23rd April in Japan on the 3DS. The game is published by Nippon Columbia and the first screenshots drew many comparisons to Yo-Kai Watch, from its overall art style to the combat system. The images show several different witches traversing dungeons, training and battling against various cute creatures.
Yo-Kai Watch, from esteemed Japanese developer Level-5, was released in 2013 in Japan only for the 3DS. The game focused on a young boy who found a mysterious device called the Yo-Kai Watch that allowed him to see and befriend creatures called Yokai. It clearly took inspiration from the Pokémon series, but despite this it does have its own approach and has became a best seller, spawning its own anime and a sequel in 2014.
This is not the first time a series has taken inspiration from an existing one, but this appears to be a game meant to take advantage of the Yo-Kai fever that is currently sweeping over Japan. Yo-Kai Watch was one of the best selling games in Japan for 2014, surpassing even Pokémon Omega Ruby and Alpha Sapphire.
What do you think about Apprentice Witch and Fluffy friends? Should well-proven mechanics be utilized in other games? Are you still waiting for Yo-Kai Watch to leave Japan, as is promised for this year? Let us know.
[source 4gamer.net, via neogaf.com, gonintendo.com]